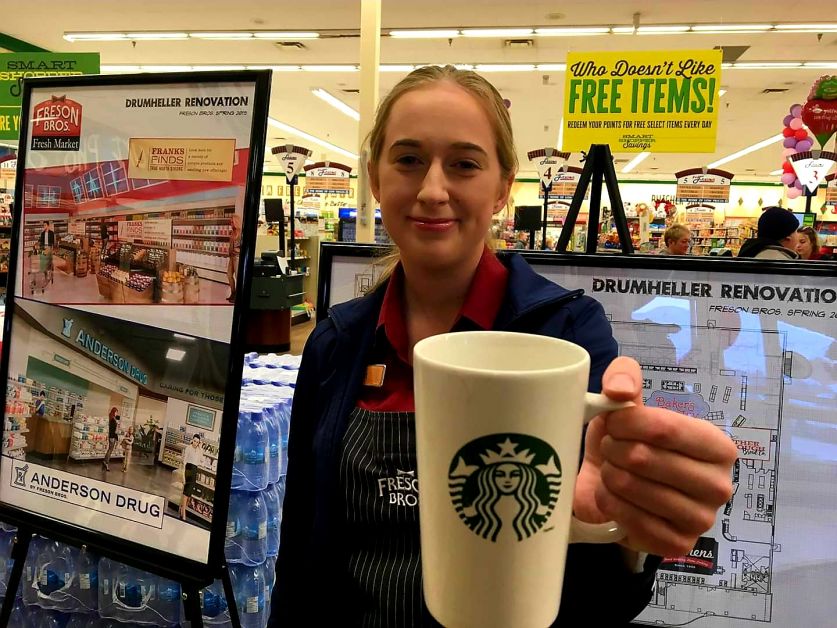 Java junkies will be happy to hear that the rumours making rounds on social media are true. Drumheller will soon have one of the world's biggest and most popular coffee chains in town.
Starbucks will be opening an in-store location at Freson Bros which will allow shoppers to pick up a cup of joe while they shop, as work is currently underway in a number of areas in the grocery store.
"We're excited about that and all the other expansions happening here," says Freson Bros manager Darryl Jacques. The $2 million investment into the store will see an expanded health food section, deli, and the addition of this new Starbucks retail location.
Work is still early but the store hopes to have all work finished by May 16th of this year.
The store will be an addition to the over 28,000 Starbucks location operating worldwide. The Royal Tyrrell Museum has had a limited-operation Starbucks in their cafeteria since last year.