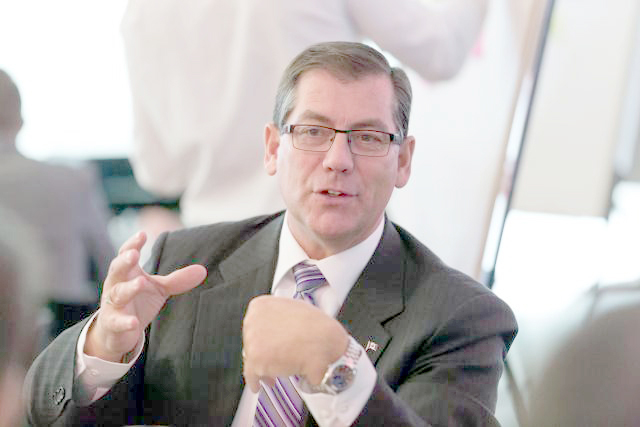 It has been a historic week in the capital as the details of the SNC Lavalin Affair are unfolding in real time.
On February 8 the Globe and Mail reported the Prime Minister's Office had allegedly attempted to influence the Minister of Justice and Attorney General Jody Wilson-Raybould concerning the prosecution of SNC Lavalin.
On Wednesday, February 27, Minister Wilson-Raybould gave her testimony to the House of Commons Justice Committee. Her words caused a splash on the national stage, with the opposition calling for Prime Minister Trudeau to resign.
MP for Battle River Crowfoot spoke to the Mail on Thursday from the House of Commons.
"It was a historical day and I have never seen anything like it," said Sorenson of Wilson-Raybould's testimony. "The way I explained it to one of my colleagues was like the Gomery Sponsorship Scandal all wrapped up into one day."
It goes without saying it was very concerning for Sorenson.
"You have three very high ministers, the Prime Minister, the Foreign Affairs Minister, the Minister of Finance, with the Attorney General and Justice Minister.
When you have these types of allegations and the testimony we have heard yesterday, it is scathing on our Prime Minister and his staff."
In some way, he feels the system works.
"We are kind of pleased there is a system in place where people make right decisions like it would appear the minister made in trying to prevent the type of pressure she was receiving. But it is still a sad day for Canada when the highest office in the land tries to do unjust pressure into a criminal investigation," he said.
He is not sure where the next steps will take the affair.
"Obviously the RCMP will look to see if there are charges to bring forward. We have the Clerk of the Privy Council who has given information and it appears there is a great contradiction between what he and the Justice Minister said," Sorenson said.
"I think when everyone saw the Justice Minister's testimony, we believed she was telling the truth," he said.