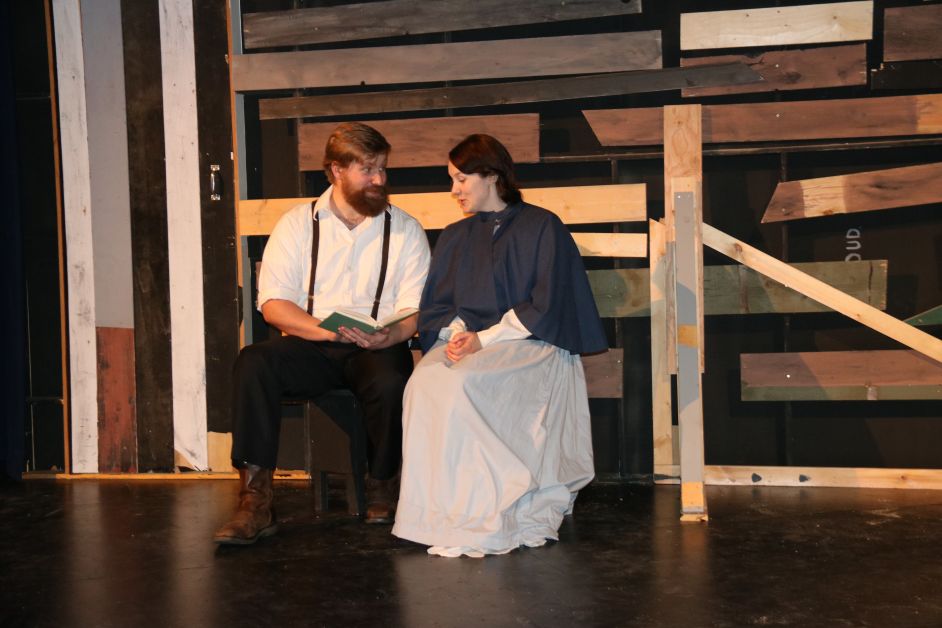 Kaleidoscope Theatre is taking on a unique story with its latest production The Huron Bride.
Ashley Turner, long time Kaleidoscope Theatre performer and volunteer, is directing the Canadian play which is opening on February 22. Turner saw a performance of the play and felt it would work well on Kaleidoscope's stage.
She said the story revolves around a woman, Hazel, who migrates to a small town in Northern Ontario to work for her second cousin James in the early 19th century. A romance develops, and that is when the ghost of James' first wife comes into the play.
"Is she trying to warn Hazel? Or is she a jealous spirit?" Turner asks.
The play was originally written by Toronto playwright Hannah Moscovitch as part of a cycle.
Turner loves the dialogue of the show.
"The show is not very heavy in its movement, it is heavy in atmosphere and dialogue. The whole secret of the play is tucked into the lines and characters, and how the story unfolds with the dialogue," she said.
Turner made her directorial debut with Kaleidoscope's The Game's Afoot in 2015. The show includes some well know Kaleidoscope players such as a Rhian Russell and Eric Neuman as well as some new faces.
"It is an interesting mix of new community members and people who have been in shows a few times. I think my cast is amazing," said Turner.
She appreciates the creative community of Kaleidoscope Theatre.
"Anybody can bring a play forward, It's kind of director's choice, if you feel passionately about a show and you want to direct it, no one really tells you no," she said.
Kaleidoscope Theatre's production of The Huron Bride opens Friday, February 22. Tickets are available by going to www.drumhellertheatre.org.
Eric Neuman and Rhian Russell in Kaleidoscope Theatre's production of The Huron Bride. The show opens Friday, February 22.
mailphoto by PatricK Kolafa