The demolition is expected to take approximately one
month to complete. This is a complicated project as the building was built to the
property lines with pavement on three sides, a building on the fourth side and a
main power supply and communication cables for a portion of downtown.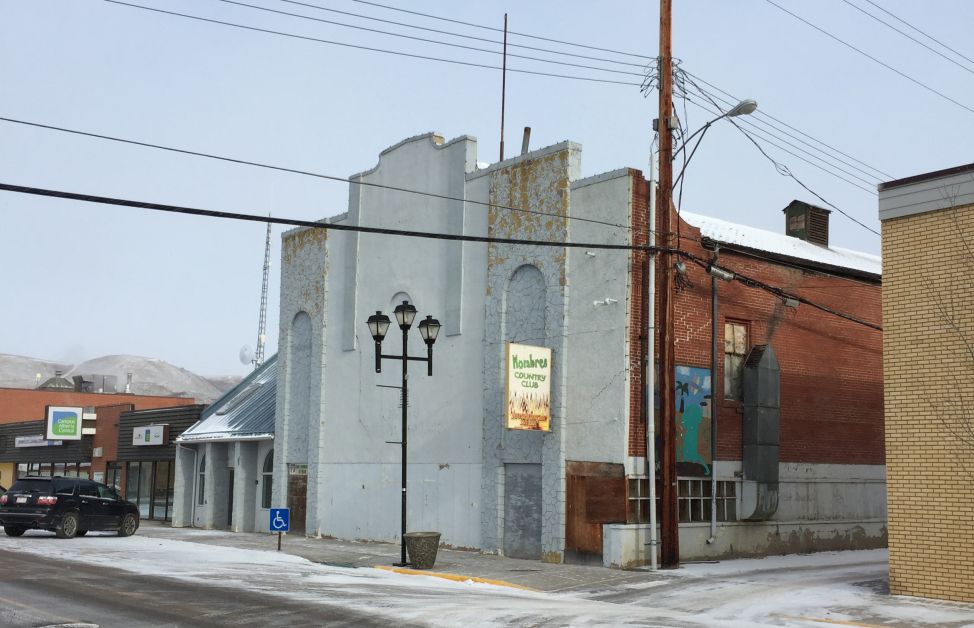 The former Elks building in downtown Drumheller will soon be a thing of the past, making way for the next phase of downtown revitalization.
Drumheller CAO Darryl Drohomerski tells The Mail that tenders for the demolition of the building on Centre Street closed last Thursday, January 31 and Dakota Reclamators from Calgary have been awarded the contract.
"The demolition is expected to take approximately one month to complete. This is a complicated project as the building was built to the property lines with pavement on three sides, a building on the fourth side and a main power supply and communications cables for the portion of downtown," he said in a press release. The town will work with nearby property owners to keep the impact to a minimum and informed of dates and times for the work.
The town officially took over ownership in the fall of 2018.
"We put it out for auction and no one wanted it, we put it out for tender and there wasn't anything submitted for it at all," said Drohomerski.
"Realistically, the structure isn't sound, I couldn't imagine anyone buying it to actually put something in it, you had a lot of issues with the actual foundation as well as the inside."
Drohomerski says there was very large interest from contractors in the project, so hopefully, this will make for competitive bids.
According to a report compiled by Michael Gaschnitz on downtown, the Elks building was constructed in 1928. The basement was dug by Mr. Scown and Jim Parsons, and Fred Langford and Bill Holloston laid the brick on the building.
The building was owned the majority of its life by the Elks Club. In hard times during the depression, it was bought by Jim Norstrant of the White House and sold back to the Elks for the purchase price, in an act of charity.
In its time it held a club room, a dance floor, auditorium, banquet hall, different restaurants, and even a bowling alley. It was last in operation as Hombres restaurant.
Drohomerski says the contract stipulates the demolition is to be completed by Friday, March 29, 2019. "Planning is to have it down by the end of March and then we would be able to look at what we are doing this spring for a plaza this summer," said Drohomerski. "Last year we called that phase 1, this is 1.5 (of the downtown plaza). We are going to see how well it works with some of the attractions off street."
"A lot of that is still up for discussion, but the idea is to use that as part of our area for staging and games and other things."