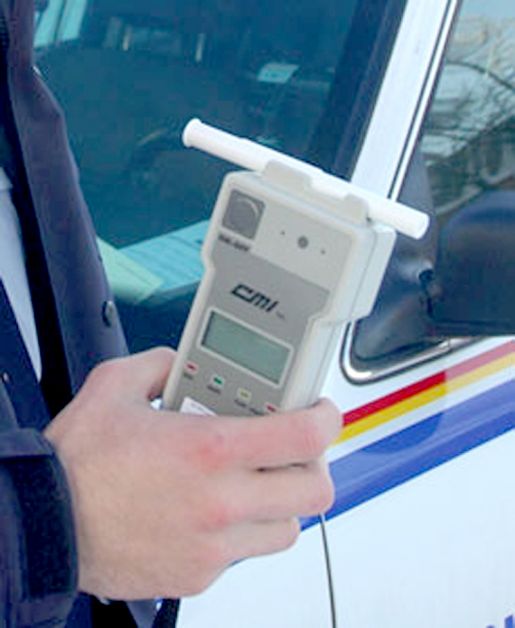 While it has been over a month since impaired driving laws in Canada changed, there are still many questions among drivers using the road, and even more questions the courts may have to sort out.
On December 18, 2018, the new laws came into effect. Now, police officers have the ability to demand a roadside test without having to satisfy reasonable grounds that a driver has been drinking. Another change is that an officer can compel a person to provide a breath sample up to two hours after driving. The person does not need to be in the car or in the act of operating a vehicle.
Corporal Gerald Sherk of the Drumheller RCMP says while these changes seem shocking there is not too much that has changed from a policing perspective.
"From our point of view, not much has changed on how an impaired operation investigation goes. The main thing that seems to have people concerned is mandatory alcohol screening. The police have the opportunity and ability to immediately demand a roadside breath sample from any driver they are interacting with. Now, if you don't drink and drive that is not a concern," he said.
He says the other change allows police to follow up on impaired investigations.
"It removed a defence that was used fairly often where after an accident, a person would flee the scene and when they were located, they would say they consumed alcohol after the accident because they were stressed. The change that came about is that if you had an accident and we locate you and you are over the legal limit, we can still pursue the charge, even though you have left the scene," he said.
Criminal defense lawyer Colin Kloot says he believes the roadside demand change will be challenged in court, but it may weather the storm.
"It is totally unprecedented, but I think it would probably withstand a challenge under the Charter. Under Clause 1 of the Charter, if it is in the greater good of the community in general - you have to see if it violates that. Having sober people on the road is probably a good enough reason to implement it," said Kloot. "I think it would withstand a charter challenge on the basis that they don't have to have reasonable suspicion before they ask you to blow."
The other changes may be more problematic.
"If you are saying they can follow you to your home and an hour later say, 'give us a sample,' - if they do that, whether or not they are going to be able to show in a court of law that beyond reasonable doubt you were impaired at the time of driving? - that is going to be problematic for them," he said.
He says the technology for breath samples is very exacting, but only at the time you produce the sample.
"If you haven't been driving for an hour, it doesn't show what your alcohol level was at the time of driving," he explains. "That's what is important."
Sherk says police will still be tasked with a complete investigation.
"These still require thorough and complete investigation and consultations with crown counsel before we put charges forward. This isn't ad hoc that is thrown together. When we are doing an investigation we do have to have our investigation locked down pretty tight," he said.
He expects there will be challenges.
"Whatever action we take as police, we have to stand up in a courtroom and tell the judge why we did these things and clearly articulate what our grounds were and why we believe what we believe," said Sherk.