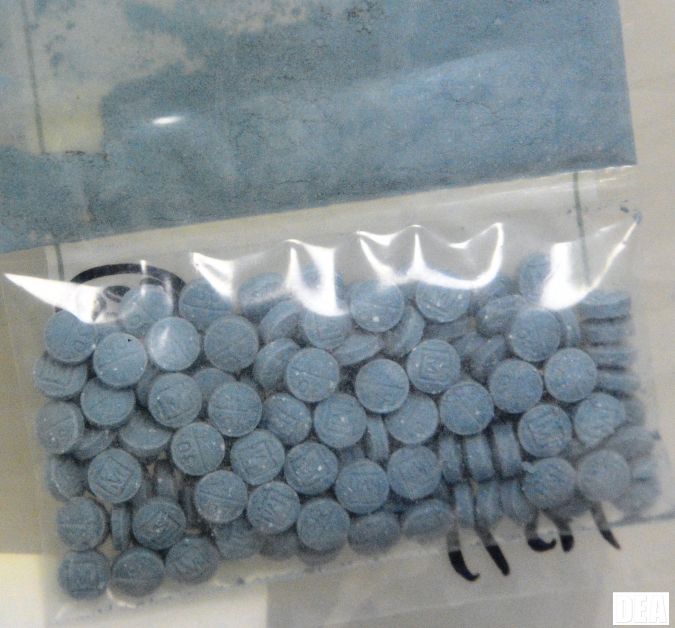 Last week RCMP announced a Drumheller man's arrest in relation to an overdose death of a 29-year-old woman last August, when she was found dead after overdosing on a mix of drugs, including carfentanil.
The story is the first one made public by RCMP in Drumheller, highlighting the presence and consequences of the powerful synthetic opioid in the community.
On August 24, RCMP responded to the sudden death of the woman and an autopsy later determined the cause of death was carfentanil, methamphetamine, and amphetamine toxicity. RCMP say trafficking charges have been laid against Chad McCann, 40 of Drumheller, after he was arrested on January 31.
The news comes as an Alberta Health report shows apparent drug poisoning deaths related to fentanyl are on the rise in the province. From January 1 to November 11 of 2018, 582 individuals died from an apparent fentanyl overdose. During the same period of 2017, 463 individuals fatally overdosed.
Alberta Health Services' most recent quarterly report shows an increase for the Central Zone, which includes Drumheller, as they reported 46 fentanyl related deaths from January 1 to August 12, up slightly from 2017's total count of 45.
The 'fentanyl crisis' is taking hold in Alberta, as police regularly seize quantities of fentanyl, a powerful, medical grade synthetic opiate which is hundreds of times stronger than heroin, and carfentanil, an even more powerful form of fentanyl. The Drumheller Institution reported a number of seizures and suspected overdoses from the drugs last year, but outside of the penitentiary, this recent overdose death is the first made public by RCMP in the community.
"We do have an issue in this community, as every community does," says Drumheller RCMP Corporal Gerald Sherk, adding he doesn't believe Drumheller is better or worse than surrounding communities.
"It's an ongoing problem specifically because the synthetic opiates that are out there are so powerful, a small amount kills people. It doesn't take a lot in the community for the effects to get noticed."
He says users will purchase narcotics such as methamphetamine and be unaware that they fentanyl or carfentanil are also mixed into the bag. When RCMP seize drugs, samples are sent to a lab for testing and he says these drug reports often come back showing there is a variety of different drugs in the sample.
"It doesn't take much for someone to die – it's not like other drugs that cause other community problems but, which aren't killing people, whereas here we have a small amount of the drug and finding people are dying," he says.
The community also sees the effects of illegal drug use in the community.
"Drugs and crime always go hand-in-hand when you have users who are looking for enough money to get their next dose.... When you're talking about some of the things people do either because they're on drugs or their addiction is so bad they'll literally do anything. I'd like to say I'm surprised by some of the stories that's happened, but I'm really not. I've seen some people do some awful things to themselves or others to fulfill a habit," Cpl. Sherk says.
RCMP attend every death outside of care facilities, and the evidence of drug overdoses is also self-evident – there's often still drugs present, as well as paraphernalia, and other strong indicators. Drumheller RCMP have attended a number of drug overdoses in the last year, but Cpl. Sherk was not willing to say the exact number.
"Even one death is too many in these situations."
photo is a stock image