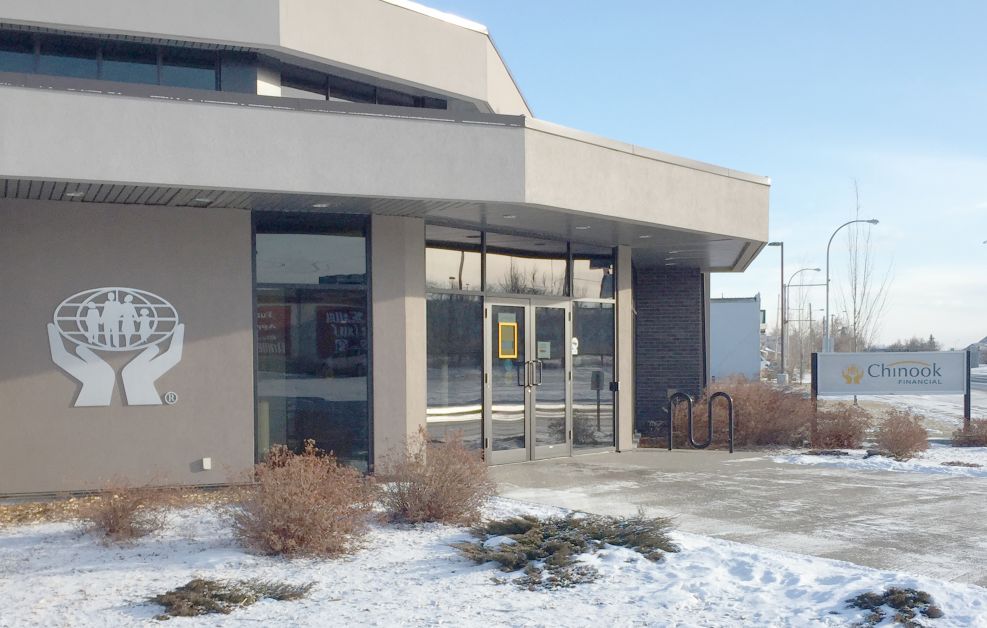 The Chinook Financial branch in Drumheller is a finalist for the Alberta Chamber of Commerce 2019 Alberta Business Awards of Distinction.
The Alberta Business Awards of Distinction are held annually in celebration of the best of Alberta Business. This year it has added some new categories and the Drumheller Chinook Financial Branch has been nominated for the Customer Service Award of Distinction.
"As a credit union, we're different than a bank - and we like it that way. Every day, our Chinook Financial team delivers outstanding financial service and experiences to more than 20,000 members across 13 communities including Drumheller," said Keith Richard, President of Chinook Financial. "When members choose to bank with us, they become a member and an owner of a community-oriented financial institution with deep roots, big ideas, and a commitment to doing what's right."
The Customer Service Award of Distinction is presented in partnership with Invest in You Today professional development training.
Also nominated are Heibert Cabinets and Fine Woodwork in Bow Island, Red Deer Peevey Mart and Silver Lake Sod Farm in Seven Persons.
"Receiving this nomination confirms to me that we are doing exactly that and I'm extremely proud of the Drumheller branch and Chinook Financial as a whole. In the end; even if we don't win, to be acknowledged by our members for great service will be enough," said Richard.
In previous years Dry Canyon Collectables, the Royal Tyrrell Museum, and the Atlas Coal Mine have been nominated.
The Alberta Business Awards of Distinction take place at a gala at the Renaissance Edmonton Airport Hotel on March 1.