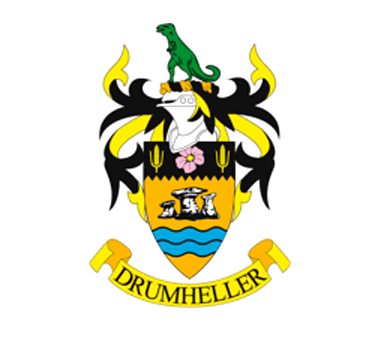 Council discussed potential paid parking options for tourism hotspots at their meeting last week and directed administration to return with recommendations on February 11.
The proposal presented to council by protective services included a Park Plus payment system and an honesty box system to "generate revenue at town surface parking lots" to offset associated maintenance and infrastructure costs at tourism sites.
The report looked at potential revenue generated by paid parking at the World's Largest Dinosaur site, with mention of the Suspension Bridge in Rosedale, but Mayor Heather Colberg clarified at the meeting that council was looking at ways to monetize the parking lots at the Hoodoo and Suspension Bridge sites. The Hoodoos are owned by the province but the town is responsible for managing the parking lot, and Mayor Colberg said they are looking at ways to generate revenue to improve facilities there.
"The purpose was not to hit parking all over Drumheller, the purpose was not to hit downtown," she said at the meeting. "As a council... we're not trying to do things to upset the community, we're trying to find ways to help the community… if we don't talk about these things we just can't advance the community."
Councillors Jay Garbutt and Tony Lacher said they believed the honour box system would be a "waste of time," and Councillor Lacher pointed out in the report that the Park Plus system would require cell service, which is not available at the Hoodoo site, while also saying the costs for the Park Plus system would be "astronomical to start with."
Councillor Lisa Hansen-Zacharuk, who served on the past council, said she would "hate to see this tabled" as council have asked for a paid parking system for years. She said an option may be to have a 'text-to-pay' option where users could use their phones to contribute.
Regarding reader feedback to the Mail's article posted on Monday, Councillor Fred Makowecki said, "The runaway on Facebook today and the name calling, I gotta say I take exception to it because I've worked hard on this, as have the rest of us have, with only for the benefit of our taxpayers – not as something else to generate revenue, cash cows, and every other cliche posted today."
A motion was made to approve the purchase of a honour donation box at the Hoodoo site, but council defeated the motion and requested more information to be brought back to council on February 11, including investigating a suggestion made by CAO Darryl Drohomerski to look at hiring a summer student to collect money at the Hoodoo site.