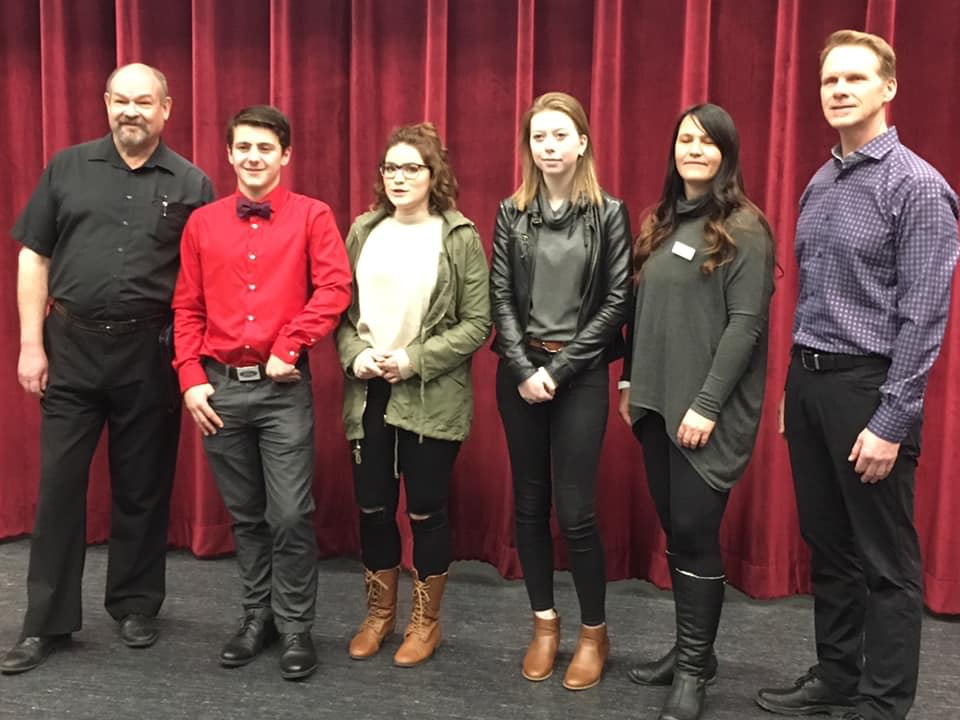 Four students at Morrin School will be off to Germany in February after winning their school division's inclusivity project initiative.
Madeline Cuncannon, Taylor Davidson and Thomas Chapin presented their project to a panel of judges at J.C. Charyk School in Hanna prior to the winter break, showcasing their work promoting LGBTQ inclusion in sports under the project #Sports4All. The initiative made an impact on social media where their project was spread around the world and even retweeted by Premier Rachel Notley, and culminated in a keynote address by former NFL-er and LGBTQ in sports advocate Esera Tuaolo.
"The main goal of the project is to make an impact on other people and we tried to do that as much as we could," says Cuncannon.
This makes the second year in a row that students from Morrin School earned the prize. The students came back to their school to find an assembly of all students waiting for them.
The project was up against presentations from four different division schools, including J.C. Charyk's 'We're All a Part of the Team', Delia School's Gay Straight Alliance Pride Day, and Youngstown and Delia's Mental Health and Brain Injury projects.
"In my opinion, all the other projects were good and what they did was amazing but ours was I guess a little more advertised," Cuncannon says, adding staff at the school have been incredibly supportive of their project.
"They're very proud of what we've done, they're probably more excited than we are. It's a proud moment that our school division did so much and did something amazing in our own community."
The students will be attending school in Germany for a two-week cultural immersion trip while staying with billet families, and will have opportunities to explore and sightsee there, including visiting a castle.