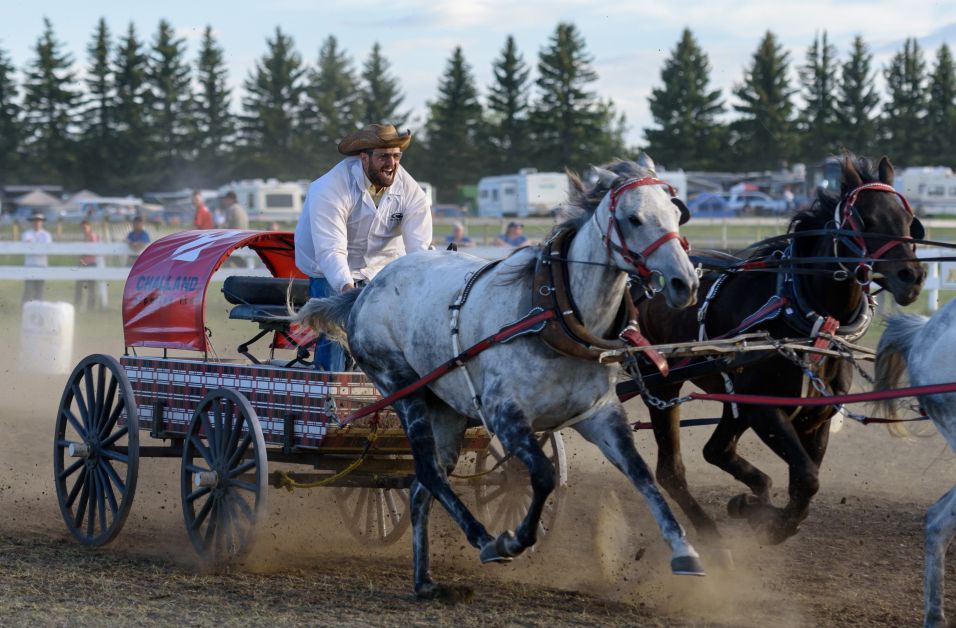 The Handhills Lake Stampede has been selected as the Small Rodeo Committee of the Year for the second straight rodeo season.
The award was announced at the Canadian Finals Rodeo in Red Deer from October 29 to November 3. The Hand Hills Lake Stampede, which turned 102 last season, won its first Committee of the Year award in 2017, and it appears it was a stellar follow-up season to claim it again.
"It is sure nice, we're not the biggest prize money around and we are out in the middle of nowhere, but they're (the cowboys) happy, that's sure nice for us," said Hand Hills Lake Club president Layton Rosin.
What is special about the award for Rosin is that a few years ago, the rodeo was having a tough time.
"Before our 100th anniversary, a lot of people had quit and they didn't think we were even going to make it to 100, and they didn't think we would be a pro rodeo for long," he said. "It was sure nice to get recognized, make it through the 100th."
He adds it was a great reward for the volunteers who have made it such a great event and facility over the years.
"We were voted second in Canada for the rodeo that cowboys liked coming to, so it is nice. It makes you feel like all of your valuable volunteer hours are worth something," said Rosin.
Over the last few years the Hand Hills Lake Stampede has drawn great crowds. The committee has also been busy with facility updates which have served the community well. The Donna Griffith Memorial Family Rodeo is a hit and high school rodeo has returned.
He says he accepts the award on behalf of everyone who puts in volunteer time with the Hand Hills Lake Club.