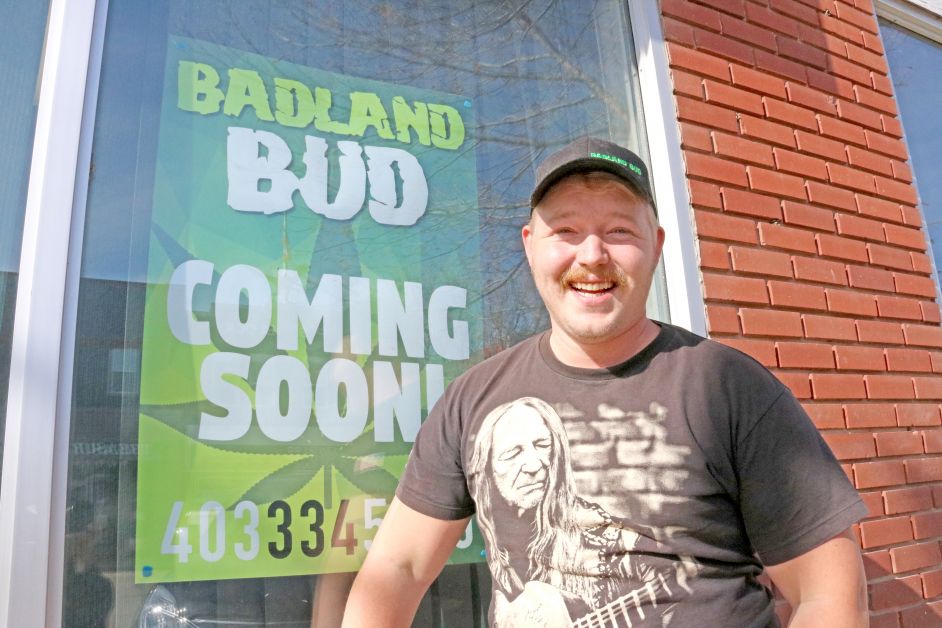 At least one cannabis shop hopes to be open by the end of October as Canadians wait to legally spark up once marijuana prohibition ends October 17.
Drumheller will have at least three stores open once the Alberta Gaming and Liquor Commission (AGLC) grants licenses. All three will be located downtown, with BC-based Clarity Cannabis seeking two licenses, with locations at the former Centre Street Insurance offices and a more specialized store planned to operate where ColDee's 'n Hot 1's was this summer on 3rd Avenue. Badland Bud will be in the former Gangsters Enterprise location on Centre Street.
Clarity Cannabis project manager Shawn Hayes hopes to receive their AGLC license once construction is completed at their Centre Street location.
"I'd love to be open by the end of the month but that'll depend on how construction comes along," he says.
The company is owned by Michael Forbes, a pharmacist who has experience with medicinal marijuana, who also hopes to open almost 30 cannabis stores across BC, Alberta, and Saskatchewan.
Jaydee Bixby of Badland Bud tells the Mail he hopes to have his doors open by Christmas. The AGLC has been slow in handing out licenses, in a pace not surprising as Albertans are entering into uncharted territory with the end of a 95-year prohibition on marijuana in Canada.
"We're not in a hurry either," says Bixby. "It's better to take your time and do it right the first time around. We have a good solid following and a fantastic amount of support from the Drumheller community. When the time comes I know many locals will come in and check us out."
Along with these three stores, Liquor Depot and Aurora Cannabis announced a licensing agreement in August which would have the liquor chain open retail marijuana stores. A source told the Mail that the Drumheller location may be one of the stores to sell both marijuana and alcohol.
While excitement builds for those with a taste for legal grass, a recent study suggests the supply of legal pot in Canada will only meet 30 per cent to 60 per cent of demand after legalization. This, coupled with the federal government's target of having weed sold at about $10/gram, has some in the budding industry worried the black market will be kept alive, keeping money out of the hands of both the government and retail store owners. But Bixby hopes people will be looking to get their pot from a store front with knowledgeable staff and guaranteed product.