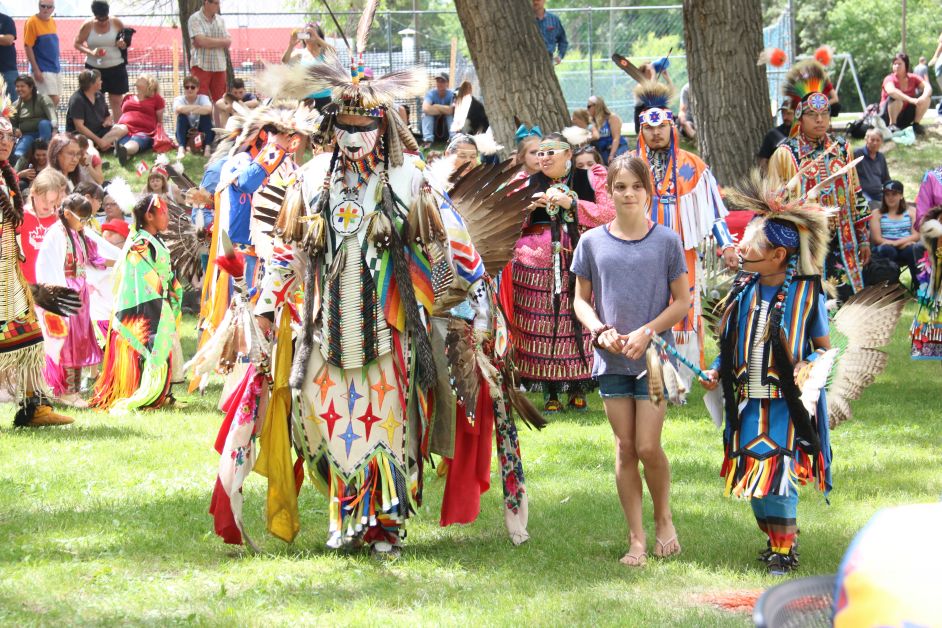 A homegrown event that celebrates indigenous culture has been nominated for an Alto Award from Travel Alberta.
Lynn and Mike Fabrick of Dry Canyon Collectables learned last week the Dancing with the Dinosaurs Festival is a finalist for the Alto Tourism Event or Festival of the Year.
Lynn tells the Mail, she recalls filling out the package but never thought anything of it. A couple of weeks ago she received an email urging them to book a room for the annual Travel Alberta Industry Conference in Banff later this month.
"I was working on my grant application for the federal government for next year's powwow and I opened an email because the subject said 'congratulations" and that's what it was," she said.
According to the announcement the Event or Festival of the Year Award is "designed to celebrate events and festivals which drive tourism attendance to their region, highlight unique Alberta programming and brings an economic impact to their community."
The Fabricks organized Powwow Celebration 150 in 2017. This year they extended the event over two days with a tipi raising and an artisan fair on June 30 and then on July 1, they held a powwow competition with dancers and drummers from throughout Western Canada and the Northern United States.
"My favourite part is the drumming because everyone has the same heartbeat and it draws everyone in regardless of culture or background. You can hear it throughout the valley and it bounces through everyone," said Lynn.
Also nominated in the same category is Christmas in November at the Jasper Park Lodge and Taste of Edmonton.
Another nominated project that took place in Drumheller was Drumbeats - responsive Marketing Campaign. It is a finalist for the Marketing Excellence Campaign or Project up to $20,000.