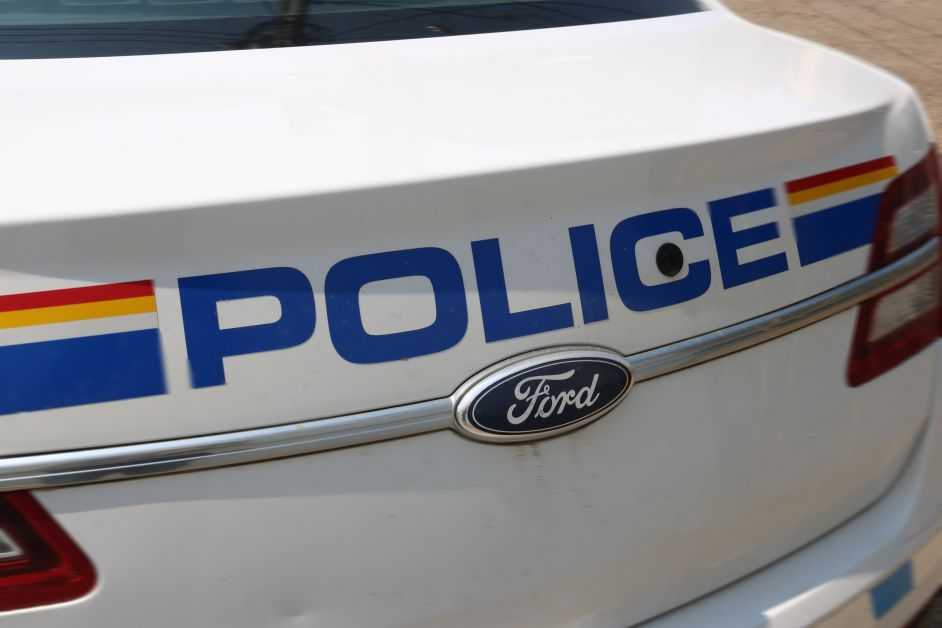 Beiseker RCMP arrested a man early Friday morning after the stolen truck he was driving collided with a farmers fence during his efforts to flee.
At 7:05 am on October 5, Beiseker RCMP responded to multiple reports of a suspicious vehicle. A truck covered in mud observed spinning it's tires in the community of Acme Alberta. Investigation determined the vehicle was also reported eastbound on Highway 567 driving in the opposing lane forcing drivers into the ditch to avoid a head-on collision. RCMP determined the truck had been stolen and boxed it in. The truck reversed in an attempt to strike the marked police vehicle. The police were successful in reversing to avoid a collision. With the assistance of the Three Hills RCMP, Airdrie Crime Reduction Unit and Calgary Police HAWCS Air support, the vehicle was later located stationary. The male driver was taken into custody without further incident. The police officer occupying the police vehicle at the time of the collision was not injured. RCMP seized the stolen vehicle and continue to investigate.
21-year old Bryan Lawrence Moffitt was on release conditions of a recognizance at the time of his arrest for being in possession of a stolen vehicle earlier this year. He now faces the following additional charges: Operate motor vehicle while being pursued by a peace officer, dangerous operation of a motorvehicle, mischief to property not exceeding $5000 vehicle, possession of stolen property exceeding $5,000, operation of motor vehicle while disqualified, two counts of possession of ammunition while prohibited, and failure to comply with conditions of recognizance.
Moffitt is scheduled to appear in Provincial court in Calgary, October 9, 2018.