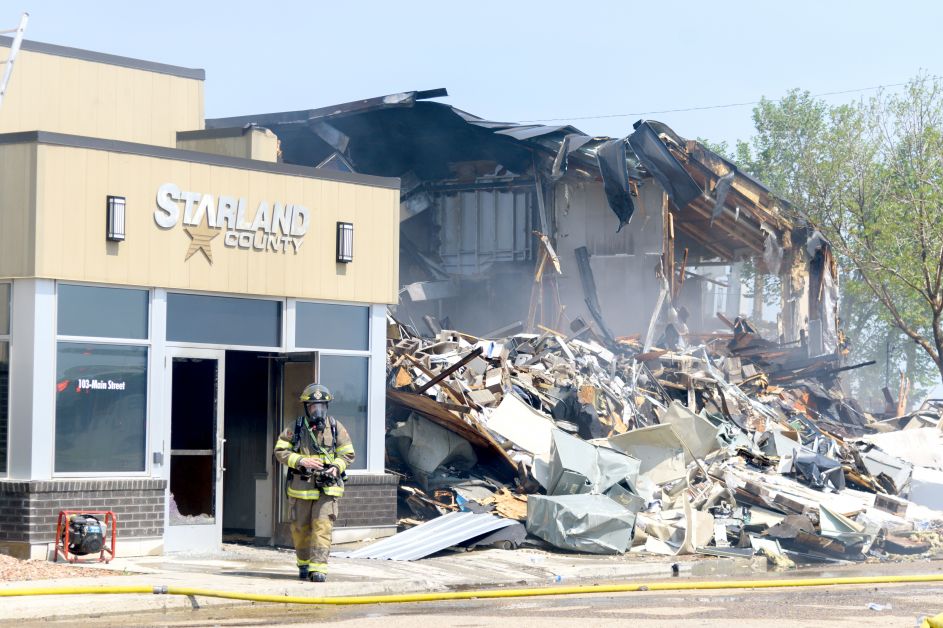 Starland County is looking forward to moving their operations back to Morrin later this month in wake of a fire which destroyed a significant portion of their offices.
The county is working with ATCO structures to set up temporary mobile offices in Morrin across the street from the original administrative building which caught fire on May 25. Work began on July 5 to install the temporary buildings.
Assistant CAO Matthew Kreke tells the Mail they hope to move at the end of July or early August.
"We're looking forward to getting back into Morrin," he says.
Administration has been operating out of the Munson Fire Hall on Highway 56 since the fire and Kreke says it has been crowded there.
"We did build an office and training area in the fire hall but it was never meant to accommodate all the staff," he says.
The mobile offices will offer around 6,500 square feet whereas the old offices were around 8,500.
The insurance claims from the fire are still being processed so estimates for the extent of costs suffered from the fire are not known yet.
The county lost a 'significant' amount of documents in the fire including critical historical documentation, but Kreke says they were able to reclaim much of it. They are working with a company to restore salvageable documents. The data saved on digital file servers was not affected.
The county estimates it will be approximately two years before they have a permanent office again.