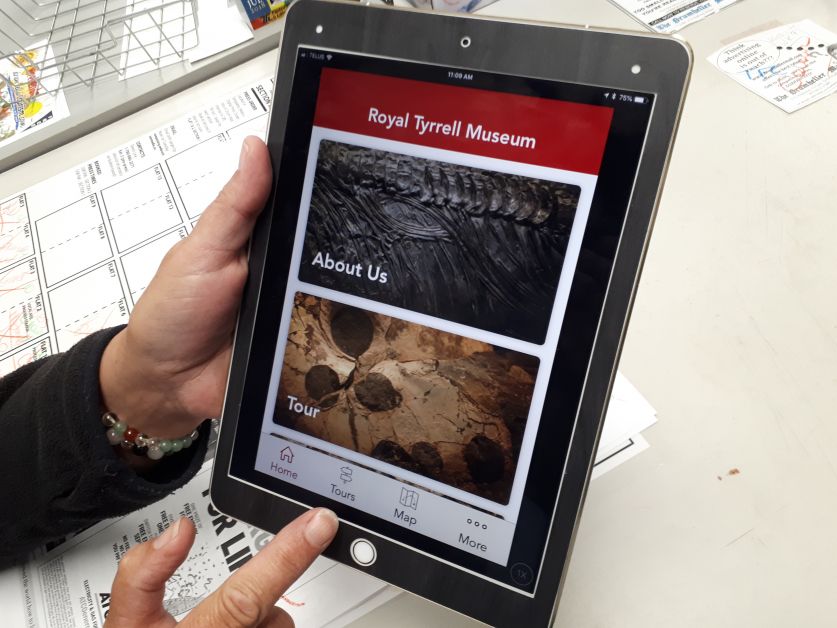 The Royal Tyrrell Museum is embracing mobile technology with the launch of its recent Museum app for Apple products.
The application allows users to enjoy tours, information from exhibits, maps, access events and programs, and even provides information for people on what to do when they find fossils of their own.
The current tour, 'Journey Through Time,' is 45 minutes long and guides users through Earth's 4.6-billion year history and introduces them to the plants and animals that once lived in ancient Alberta.
In its early incarnation, the app is a replacement to the 'wand' audio devices previously used at the museum and currently provides tours in four languages: English, French, Spanish, and Chinese. Project coordinator Georgia Ohm says the audio wands made it difficult to add new material.
"That's the great thing with this app -- we can keep adding new material and switch out stops easily, so it will always reflect what visitors see when they come in," she said. "It also allows us to try some new approaches to storytelling in the museum."
Users do not have to be located at the museum to use the app.
"It's kind of fun to be able to take those stories home with you," says Ohm.