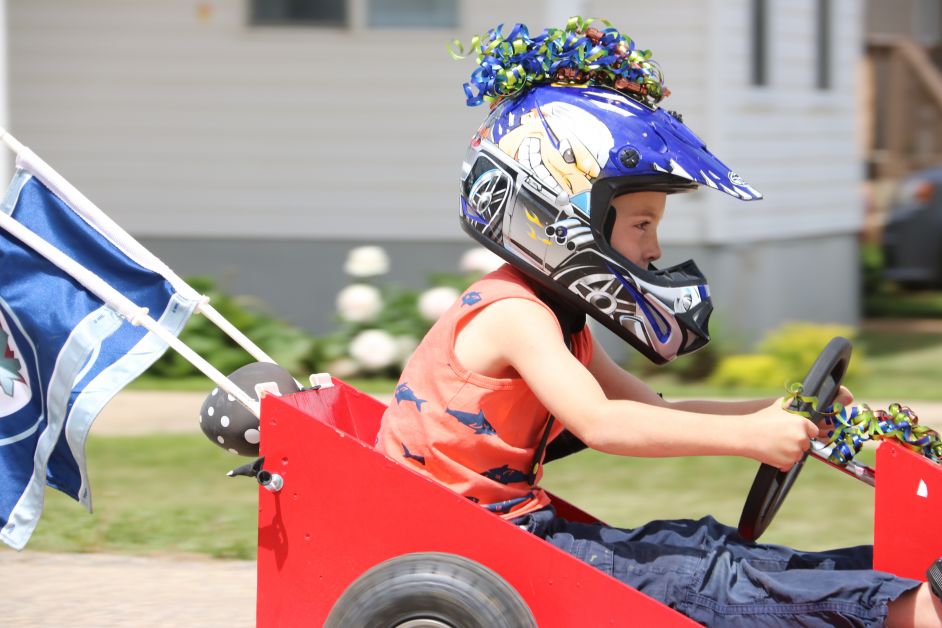 Carbon hosted their first soapbox car derby in 20 years on Saturday, June 30.
Crowds gathered at Essex Street on Saturday morning to watch over 30 racers compete in the event which was revived by the Carbon Legion and the community. The last race happened in 1997.
Carbon Legion president Kim Starchuk said they were expecting four or five competitors but were blown away by the interest in the event. She says some funds were used from a former skate park committee which disbanded and the idea of hosting a soapbox derby were floating in the community.
"So we said if there was interest then we'd do it. Based on the turnout we will absolutely be doing this again next year," Starchuck said.
"You're really seeing all kinds of things that people come up with," said volunteer Brian McHugh. "We have dads here who are 30 or 40 and are telling their kids that they did this when they were young. It's awesome."
Three cars which were run in the original derbys in the 90s were brought out of storage for the event.
Carbon mayor Bryan Peever participated in the event and also made cars for participants who did not have the means to make their own.