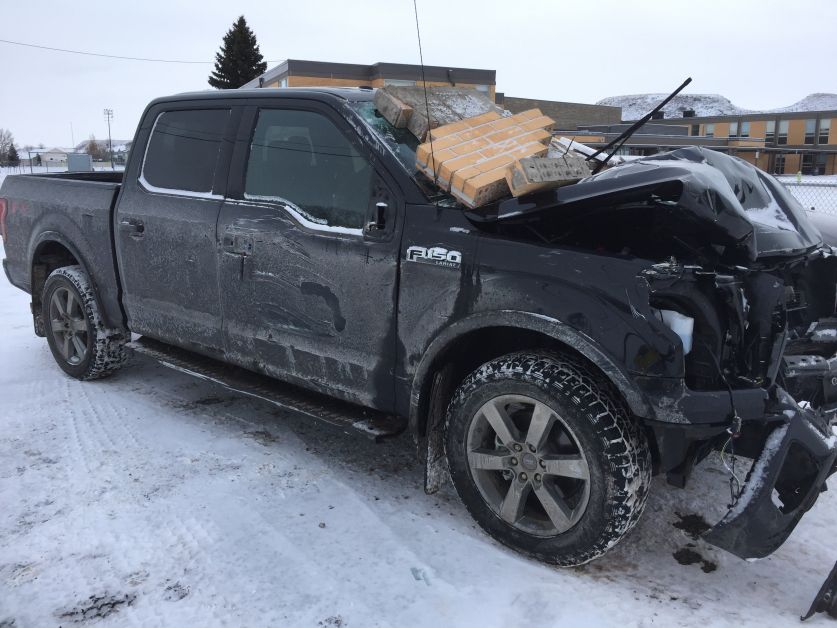 A man who plowed into the side of Drumheller Valley Secondary School (DVSS) on Christmas Eve has been fined $1,050.
Council appeared on behalf of Jonathan Noble in provincial court in Drumheller on Friday, June 8. He maintained his not guilty plea to dangerous operation of a motor vehicle and pleaded guilty to careless driving and failing to remain at the scene.
Shortly after 9 a.m. on December 24, 2017, Noble was driving a late model Ford F150 with excessive speed eastbound on 7th Avenue East When it struck the southwest corner of DVSS damaging the truck and the school. He left the scene and parked the vehicle near the tennis courts.
He did not admit his involvement until he was contacted by police.
He was fined $550 for careless driving and $500 for failing to remain at the scene.