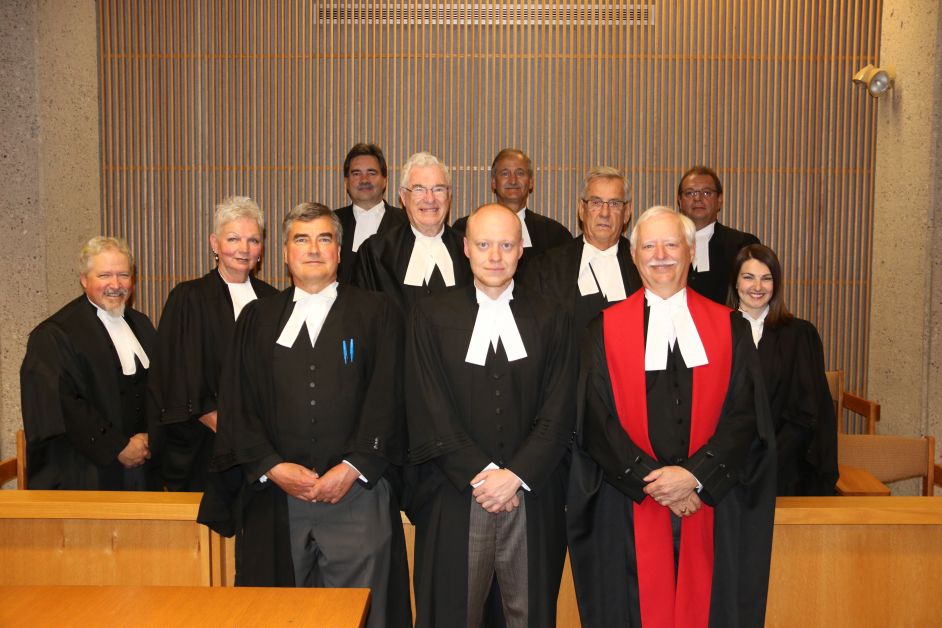 There was an air of celebration Thursday at the Drumheller courthouse as Student at Law, Jared Goruk, was admitted to the Alberta Bar Association.
Goruk has been articling at the local firm Herman Kloot and Company. Bill Herman who was his principal, made his application to the court for Goruk's admission in front of Justice R.A. Neufeld on Thursday, June 21.
Goruk graduated from the University of Leicester with Bachelor of Law in 2013, and Masters of Law Degree from the University of Alberta in 2014. Prior to studying law, he graduated from the University of Alberta with a Bachelor of Education and worked professionally as an educator.
He completed his coursework in April of this year to be eligible to enter the Bar.
Goruk has volunteered and worked with the Elizabeth Fry Society and volunteered with Student Legal Services and Pro Bono Students Canada while studying.
Justice Neufeld told the courtroom filled with family friends and the legal community in Drumheller, that it is Mr. Goruk's diverse experience that will make him a successful lawyer.
Goruk expressed appreciation for all the support from his family that he received while he pursued his profession, especially his mother who inspired his lifelong pursuit of learning. She passed away in 2016 before she could see him admitted to the bar.
Mr. Goruk intends to continue working with Herman Kloot and Company.