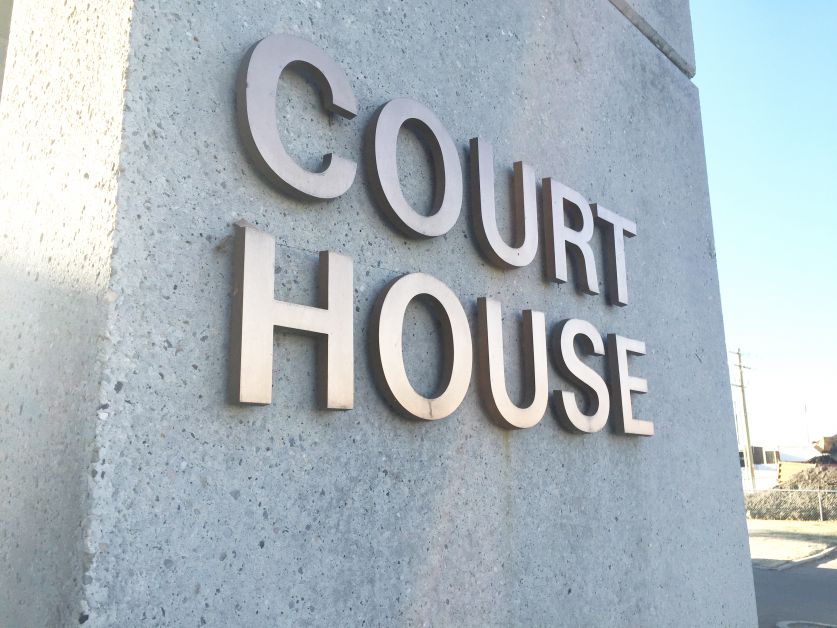 Arguments were made by the Crown and defense in the case of Rebecca Tucker who has pleaded guilty to taking funds from the accounts of seniors while working as a teller at ATB Financial in Drumheller.
Tucker appeared in provincial court in Drumheller on Friday, June 8. She had pleaded guilty on a previous date and was scheduled for sentencing. Judge Barley made it known on record that because of the seriousness of this case, that he would not hand down sentence until July 6.
Prosecutor Ron Pedersen presented the facts of the case. Between November 30, 2015, and November 17, 2016, Tucker had made 16 unauthorized withdrawals from seven accounts. Video surveillance showed that the customer had appeared at the wicket on the dates the funds were taken, but the withdrawals were made after the clients had left. In all but three cases, withdrawal slips were completed, but with no signatures by the customers.
The ages of the victims ranged from 73- 89, and a total of $47,538 was taken.
Pedersen said Tucker had no previous record and has a positive pre-sentence report. Mitigating factors include that on July 27, 2017, she admitted to the substantive facts of the case to a police officer. She also expressed remorse in an apology letter she has drafted.
Pedersen argues that in all cases where there is theft by a person in a position of trust, deterrence and denunciation are the primary functions of sentencing and there must be jail. To this point, there has been no restitution. He recommended a starting point for sentencing in the 12-18 month range as well as a restitution order in the amount of $47,538 to ATB in Drumheller. The financial institution has already reimbursed its customers.
Defense for Tucker, Clarke Ries, told the court that Tucker has accepted full responsibility and the relative lack of sophistication in the crime were mitigating factors.
He argued that community disposition could be suitable in a case such as this. If the court feels that incarceration is necessary, he argued the starting point should be for a 90-day intermittent sentence. Tucker's family has borne hardship because of the case. Her home was foreclosed upon and the family found it necessary to relocate to find work. She is a caregiver to six children and has offered to pay $1,000 per month in restitution as a starting point.
Pedersen countered that because Tucker attempted to cover her tracks by filling out deposit slips, and targeting seniors, did show sophistication.
Tucker will be sentenced Friday, July 6.