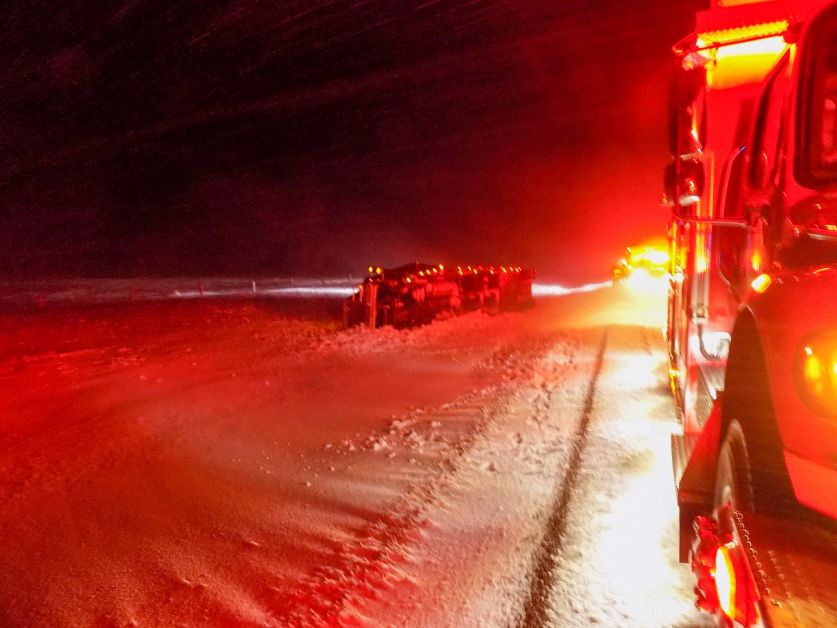 On March 22, at 10:45 p.m., the RCMP, Fire and EMS were called to a semi rollover on Highway 36. The semi was hauling 97 head of cattle.
EMS transported the semi driver to the Hanna Hospital where he was admitted and subsequently transported to Red Deer Hospital. His injuries are not believed to be life threatening.
The Hanna Fire Department removed the surviving animals from the trailer and corralled them onto a piece of land adjacent to the rollover scene where they will be safe until the owner can pick them up. It is believed about 5 cows died as a result of the rollover.
High winds and icy road conditions are believed to be factors in the cause of the rollover.