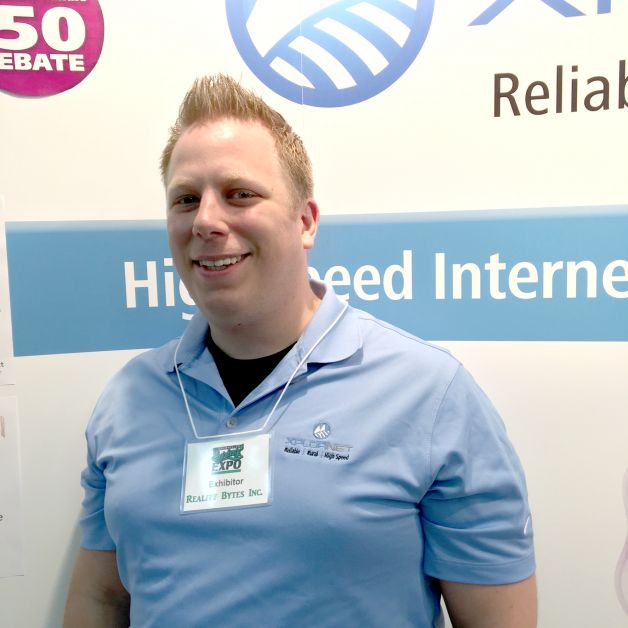 As the fast reliable exchange of information becomes more crucial to business, Drumheller is well poised for the future with blazing Internet speeds.
About 15 years ago the SuperNet buried fibre optic lines to many communities in Alberta. Since then major players such as Shaw and Telus have also beefed up their infrastructure. Today Drumheller can compete with major centres for reliability and speed for the Internet.
"We are currently fifth in Alberta (for speed)," said economic development officer for The Town of Drumheller, Julia Fielding.
She says just beyond what residential customers could use speedy Internet for, there is a real economic advantage for small and large business.
"What it means is you don't have to worry if your internet is going to go down, you have reliability, and it means you can use it the best possible way. We have had companies interested in here because they want to be connected to the fibre network, which again offers high speed and reliability. They don't want to be in the middle of a transaction and have it collapse."
John Shoff of Reality Bytes says while the SuperNet was the pioneer, other companies have followed, offering high quality residential and commercial products. Currently he say about half the homes in Drumheller have fibre infrastructure right to their door that is accessible through a variety of companies.
"Even in rural areas we are able to do up to 300 Megabits/ second," said Shoff. "If we are able to get them on a local network (fibre optic) we can do up to 10 gigabytes. Of course, the price isn't cheap, but that is our maximum for dedicated business fibre."
There are options for rural customers as well that offer a high-quality product through fixed wireless and satellite. There is also turbo hubs in rural areas through major providers.
"It is nice having multiple options here and we are in a really good spot in Drumheller because we have so many good options to get service now," said Shoff.
He says this offers the valley an advantage over other communities.
"A community like Drumheller, we probably aren't going to get a head office for some huge corporation, but we can definitely attract a branch office. We can attract remote workers," he said. "It levels the playing field."
Steve Barr, the owner of Aerial Internet Solutions, says his product is fixed wireless, and it offers comparable service to Drumheller as well as rural areas.
He says having this service allows people to better make life and professional decisions.
"Everything is internet driven now, so they have the option, if they don't want to live in town, they don't have to," said Barr. "I have some clients that work from home and with the high-speed Internet, they are able to do that."
Fielding adds that it offers more flexibility for the changing workforce.
"Say someone has a main office in Calgary, but they can stay at home in Drumheller and work here. A lot of newer jobs are like that and we can offer the lovely small community, small-town lifestyle, and they don't have to go fight their way through the big city," she said, adding she knows of a person in the area that does this and they have not been in the office for three years.
In many ways, Drumheller is ahead of the curve compared to similar communities.
"I know a lot of other rural communities that are having to put grants together, really push getting new infrastructure, so for the Internet, we are ahead of the game," she said.