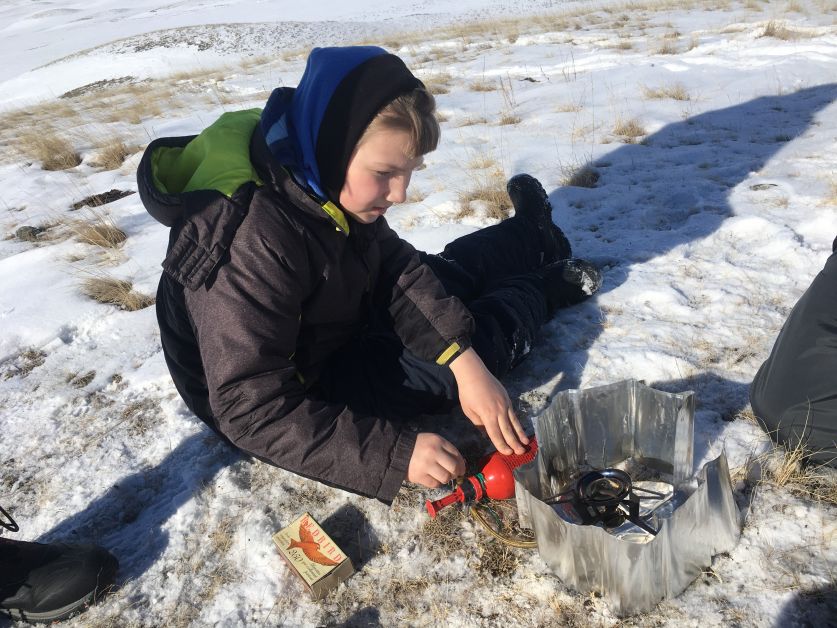 The Drumheller Scouts are looking to the community for help towards their upcoming Northwest Territories trip in March.
The 30th annual Yellowknife Scouts Snowmobile Camp located at Hidden Lake will allow scouts a chance to grow and learn from each other and their experiences.
The group of four consisting of two scout youth and two lead scouters requires a total of $5945 to make this trip a reality.
"We try to provide the youth with an environment where they can grow as rounded individuals so what we are looking for is to try to give them opportunities where they can grow in citizenship, spirituality, and physically, mental, and social activities," explained Bill Given, scouter of the club.
The quad will fly to Yellowknife on March 15 where they will stay until March 21.
During their time they will team up with the Yellowknife Scouts and Venturers to go ice fish under the northern lights and test out dog-sledding.
Each scout will earn at least two 'North of 60' Scout Badges for sewing fur and snowmobiling which are not available anywhere else in Canada. They are also going to learn about cold water and winter survival skills, emergency and signal fires, the northern fur industry and ancestral history.
The group is already sewing seal skin gloves for their excursion.
Once they return from northern Canada, any donor who contributes funds will have the chance to see a slideshow of all the different things the four experienced.
"We're going to show some photos and have the youth talk a little bit about their experiences, what they did and what they learned," said Given.
Scouts Canada is a program meant for children and teens ages 11 to 14. The Drumheller area has 12 youth in total in the group.
"We're trying to force them out of their comfort zone while getting that physical activity and that social interaction as well," said Given.
The scouts also have another trip to Kananaskis country this summer.