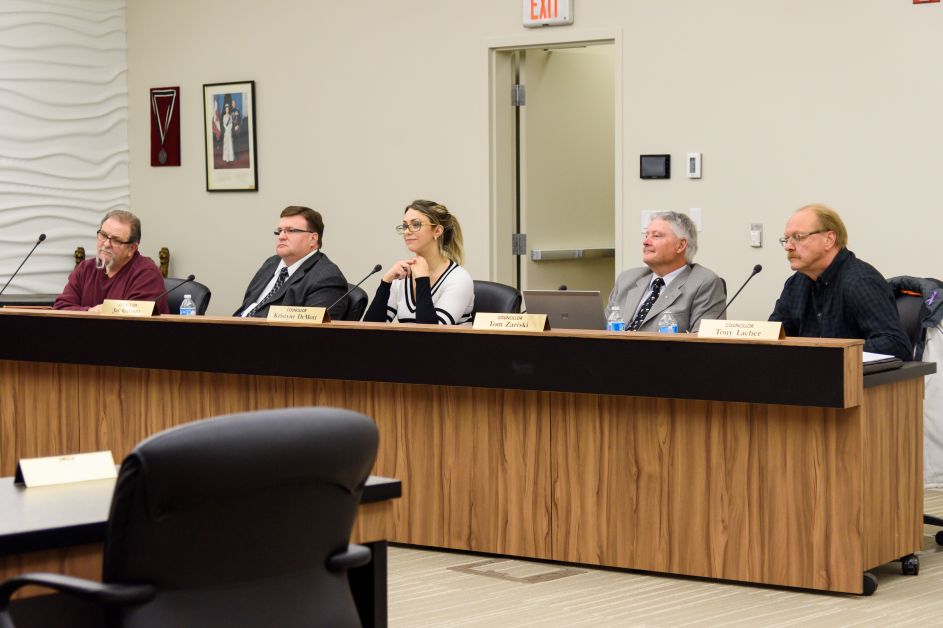 Drumheller Town Council is close to finalizing its operational budget after reviewing a list of new spending.
Council held a budget meeting on Wednesday, February 21. They began the meeting by reviewing the utility budget before narrowing in on tax-funded operations. Corporate Services had delivered a balanced budget based on a two per cent increase in municipal requisitions. However, Council still had a list of over $400,000 in possible new spending to debate.
Some of the funds they approved include $7,500 to the Badlands Community College, formerly Hope College, as well as $9,000 for Citizens on Patrol to develop an office space in the old cells building.
Council also approved $20,000 to help subsidize mental health counselling, to allow more access for residents. Councillor Jay Garbutt noted that while this type of service typically falls outside the town's mandate, he supports the measure.
They also funded $13,775 to deliver Community Building Initiative programming. This is a grant that provided 80 per cent funding for a full-time employee plus a small operating budget, however, the grant has not increased for years, despite salaries and benefits rising. This funding topped up the position.
Council turned down a request of $50,000 to go towards developing a youth centre.
Council discussed increasing Travel Drumheller's funding for an additional $10,000, to a total of $30,000, but decided to maintain the current level of funding.
Another increased cost to the town was funding an additional $85,760 to the RCMP for additional training and equipment mandated by the federal government. This is in response to the 2014 Moncton shooting and training on how to deal with opioid overdoses. This increase came as a surprise to council.
Another line item is a Corporate Review at $125,000. This has a review of the operations and staffing of the town and has not been completed since 2001-2002.
"I am concerned about adding one more gigantic project in 2018, especially one that has a gigantic price tag," said Garbutt.
Council decided to defer this the next budget year.
Council discussed funding the wishes of the Economic Development Taskforce. Council earmarked $100,000 for its recommendations.
"That number just came out of the air and we are all hoping that out of the taskforce we are going to have recommendations that are immediate, medium and long-term," said Councillor Fred Makowecki. "I certainly think the short term ones and some of the initiatives I have been privy to that are coming up are going to be not moving into the total of, I don't imagine it will exceed that total. I am excited to see what they bring forward."
Councillor Lisa Hansen Zacharuk suggested this not be funded from operating, but possibly from reserves. Council agreed to look at one-time funding from another source.
With these changes, council narrowed the list down to about $136,000.
Council suggested a 3 per cent increase, to cover the increase in operating, the unexpected demand for funding from the RCMP and anticipated carbon tax impact.
The Operating budget will be presented at an open house before council votes on the budget.