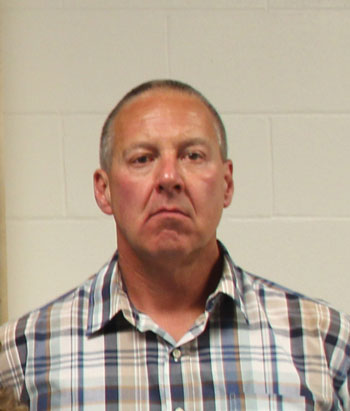 Private cannabis retailers in Alberta will have a strict set of rules to follow, including mandatory background checks, when cannabis is expected to become legal some time this summer.
The Town of Drumheller is well on its way to figuring out a system that best fits the population as a final line of regulation for the substance.
"We will be obligated to follow the provincial laws," said Greg Peters, Director of Protective Services for the Town of Drumheller. "We can't pass a bylaw that would conflict with the provincial law, it's equal force really. We have to abide by both of them [federal and provincial law] so there may be some local things worked into it that we see advantageous that doesn't necessarily conflict and is totally agreeable after we review it with the town solicitor."
Safety has been the main focus of both municipal and provincial government.
"When we see what the Fed's come up with by the way of federal legislation and the use of it in the operation of machinery, we will incorporate that as well into our local safety policy because safety is king and we don't bargain on safety in compliance with all the laws," continued Peters.
The provincial regulations outline who can own cannabis stores, where they can be located, rules for staff, safety and security requirements, and other operational details for private retailers.
While the regulations will be established provincewide, municipalities will have the ability to adjust certain aspects to best suit their communities.
Mandatory background checks for retail license applicants will be required as well as mandatory training and background checks for all retail employees.
"If it's a bylaw, our bylaws at least the ones I've been privy to are hand-in-hand putting together all bylaw officers, the municipality, and whoever is in the RCMP are the power to enforce our bylaws," said Peters.
Businesses that choose to set up shop will have a minimum of a 100-metre distance from schools and provincial health-care facilities. Like any municipality, Drumheller will be able to adjust these distances to suit the needs and safety of residents.
"I would like to see more [distance] and I would think we need to take all measures possible to guard the safety. We need to take all measures possible to ensure the safety of our children going to and from school so that's something we would have to look at as well. A local preference to try to expand that in compliance with the law."
The province asks that store hours are set between 10 a.m. and 2 a.m., the same as liquor stores, with municipalities able to adjust these hours as well. There will be mandatory security measures in stores.
No privately owned store will be able to sell both marijuana and alcohol, pharmaceuticals and/or tobacco products in the same location. One person, group or organization cannot hold more than 15 per cent of licenses in Alberta.
The Alberta Gaming & Liquor Commission (AGLC) will oversee distribution, compliance, and enforcement of the cannabis retail system in Alberta. They will have the authority to set strict regulatory guidelines and license requirements for private cannabis retailers.
"There's a bit of apprehension because it's new and there's a lot of people that think there is a lot of split opinions if this is a good or bad thing for the country. There are examples in the [United] States of where it has been legalized that I watch quite closely and even talk to some officials down in Colorado and California and Washington so we're not going in totally blind. There's going to be a lot of concern, any new changes are always greeted with a bit of apprehension and a bit of anxiousness." said Peters.
Peters explained that the current draft policy has a long way to go before being set in stone.
"I put a lot of the ideas together but a lot of eyes are going to see it before it'll be finalized," said Greg.