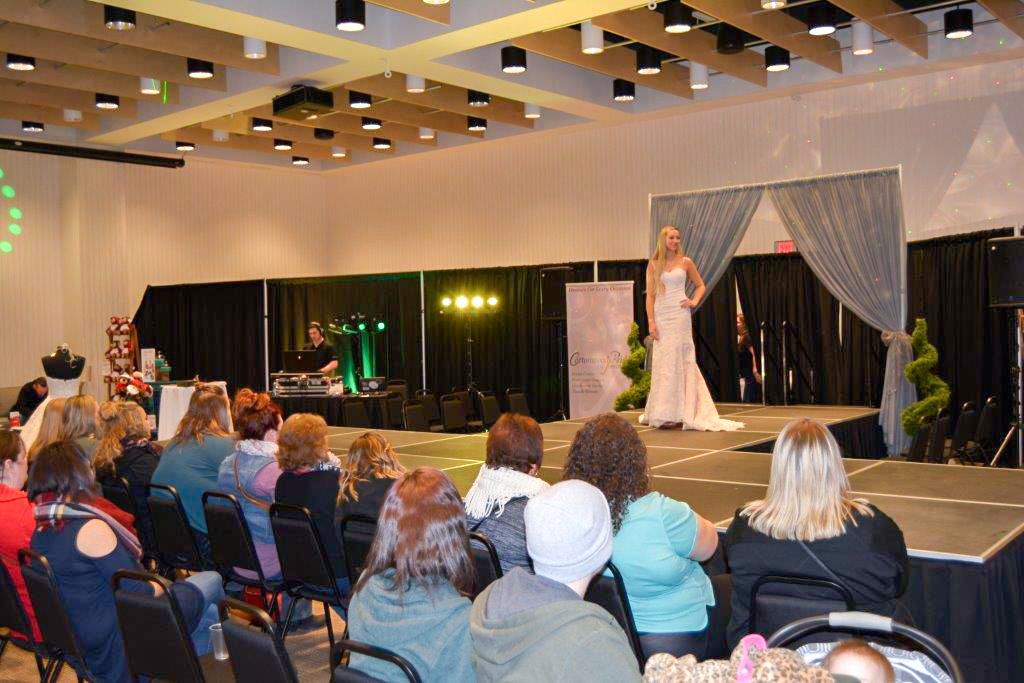 Spring is typically a time to clean, get your garden ready and smell the fresh, warming air. For young brides and grooms, it's time to start planning.
On Sunday, March 4, all brides to be and company will be able to experience both a traditional and non traditional spring season at the Drumheller Wedding Show.
This inclusive event provides brides the opportunity to meet with wedding experts who will be showcasing the newest and hottest trends in the wedding industry from 10 a.m. until 2 p.m. at the Badlands Community Facility (BCF)
"Of course we're excited for it," said Erica Crocker, BCF Marketing and Sales Officer. "[...] It's definitely been growing over the last few years and it's becoming bigger and better each and every time so we look forward to it. We've got tons of new vendors in comparison to last year but of course we've got wonderful repeat vendors that come and it's an incentive for the vendors to come because then they are put on our preferred vendors list that gets shared between the BCF and the Canalta Hotels branch so it's a great advertising platform for them as well."
Over 25 vendors will line the walls and centre of BCF's banquet hall and each will have door prizes available.
"We've got a great line-up of people, it will be a fun day," said Crocker.
The hall is decorated by Wanderlust Events and there will be seven feature tables to show off 2018's hottest trends all by Wanderlust Events.
Brides will be able to envision themselves in potential gowns as a single fashion show done by Cottonwood Bridal will begin at noon.
"People should RSVP to be included in the draw for 10 per cent off of their venue booking at the Badlands Community Facility as well as a honeymoon suite at the Ramada," said Crocker.
The Badlands show offers a unique and personal experience for each bride exploring options for their big day with one-on-one interactions.
"We choose the beginning of March because it's a nice little hint to spring and brides and people who have gotten engaged over Christmas, it's a great time for them to come and see. We choose a Sunday because it's easy for everybody and can spend the afternoon in Drumheller kind of thing," said Crocker.