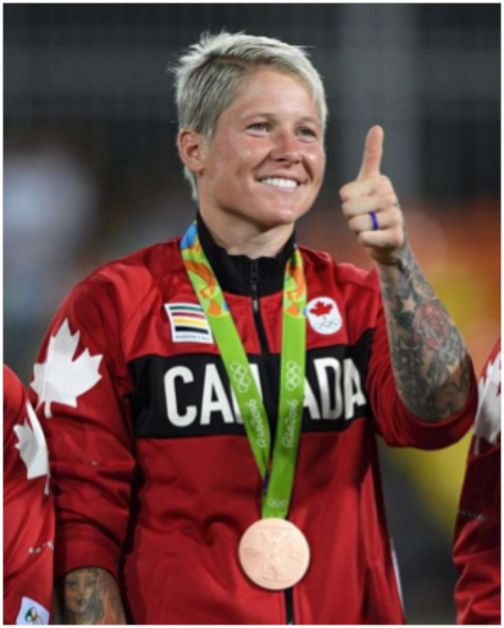 Canadian rugby international and Olympic bronze medalist, Jen Kish was able to help boost interest in rugby 7s in Prairie Land Regional Division, last week.
As part of a recruitment drive across the western part of the school division, Kish, from Edmonton, sent students a short video in which she spoke of her love of the game, what it has enabled her to achieve and how rugby 7s has made the person she is today.
Armed with this video, students from the recently established, Prairie Land Penguins rugby 7s team, visited four of the division's schools (Morrin, Delia, JC Charyk and Youngstown) and gave a short presentation to all girls in Grades 8-12 to encourage them to participate in this increasingly popular sport. A total of 40 players signed up, boosted by Kish's words of inspiration.
According to coach, Shaun Fielding, "Jen was fantastic. She really helped to persuade the girls that they should give rugby 7s a try."
Fielding continued, "The numbers are very encouraging, especially among the younger girls and hopefully, this means we can build a great base, increase the popularity of the sport and have a ton of fun at the same time. It is a relatively easy sport to learn, it is inexpensive and, as Jen said, it can change lives."
The Penguins hope to start training prior to Easter with some indoor work on the fundamentals and to be outside competing from April onwards. Anyone interested in joining should Contact coach Fielding at Delia School 403 364 3777.