Students at St. Anthony's have been excelling as students and citizens in class, and in being rewarded, they passed their goodwill onto community charities.
Teacher Anton Siaotung has introduced the green chips system to his classes.
"This green chips system works on the premise that each student must respect, love, and serve one another, the school, and the community they live in," he said.
Since the beginning of the school year, students in his five classes have done a variety of good deeds, including helping each other in class, engaging in discussions, taught specialized topics in class, including subjects that could help to solve global problems including elevating world poverty.
"As an advocate for balanced intrinsic and extrinsic motivations, I rewarded them for their good deeds," said Siaotung.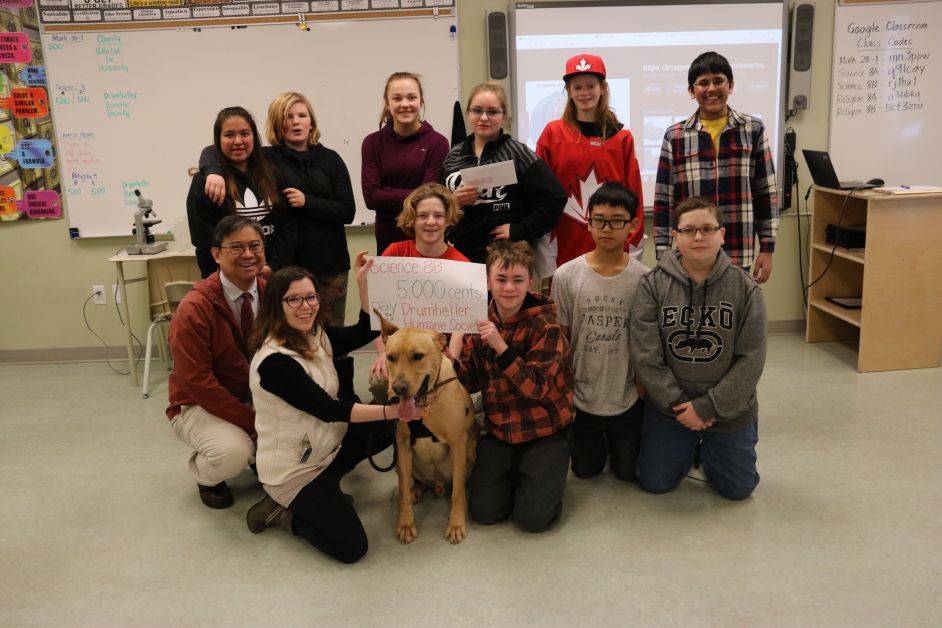 For these good deeds, the students were awarded green chips, and already each of his five classes earned 500 chips. These were monetized and the students were rewarded $1 for 10 green chips. An anonymous donor stepped up to fund the program.
Principal JoAnne Akerboom told The Mail initially the students would be rewarded with a pizza party in class. However, the students took the project one step further and donated the money to local charities.
His four Grade 8 and 9 classes donated the funds to the Drumheller and District Humane Society, for a total of $200, while his Math 30-1 class donated the $50 it earned to Habitat for Humanity.