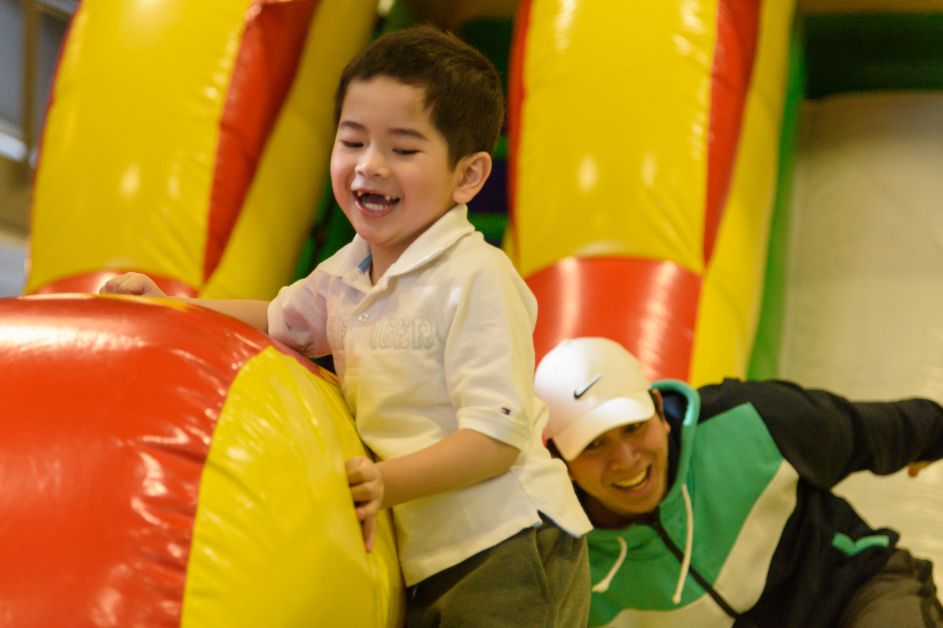 Family Day Monday brought droves of children and parents to the Badlands Community Facility (BCF) on Monday, February 19. The field house was filled with kid friendly activities like a ring toss, bouncy castles, scavenger hunts, crafts, and more. More than 500 people participated. Mailphotos by Terri Huxley
Check out below for more photos taken at the BCF!
Pictured above: Marcuz Quintans, 4, is all smiles as his father Romel follows him down the inflatable slide.
Ryder Denbrok, 4, makes his way down one of the two inflatable slides.
Coyne Walsh, 8, throws a hoola hoop at the ring toss in an effort to accumulate points.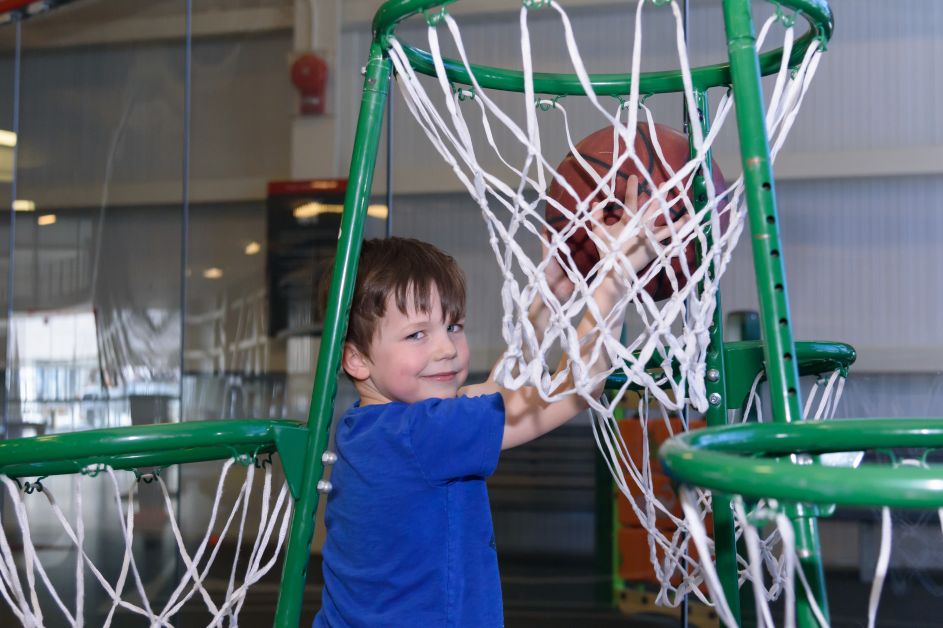 Eli LeDrew, 6, looks back as he sinks a basket at the multi-hoop station.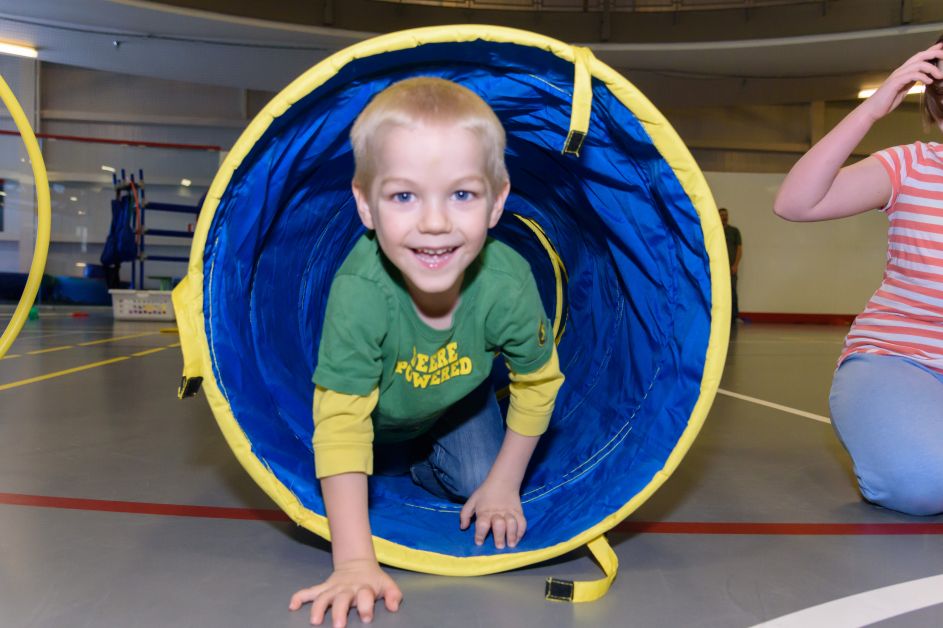 Elijah Beal, 4, smiles as he reaches the end of a small crawl tunnel.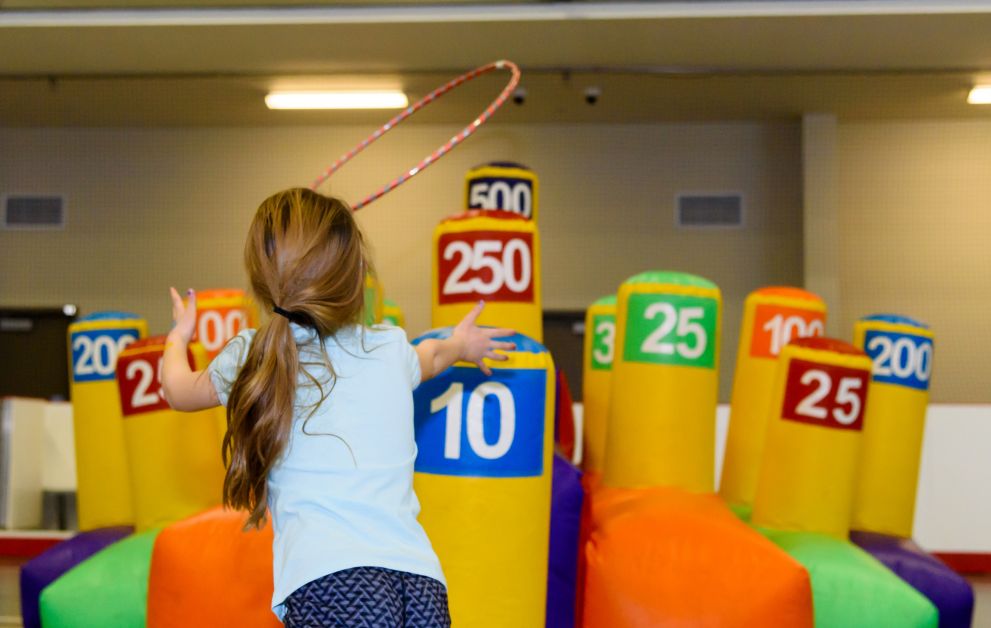 A visitor takes her chances on the inflatable ring toss in the field house.