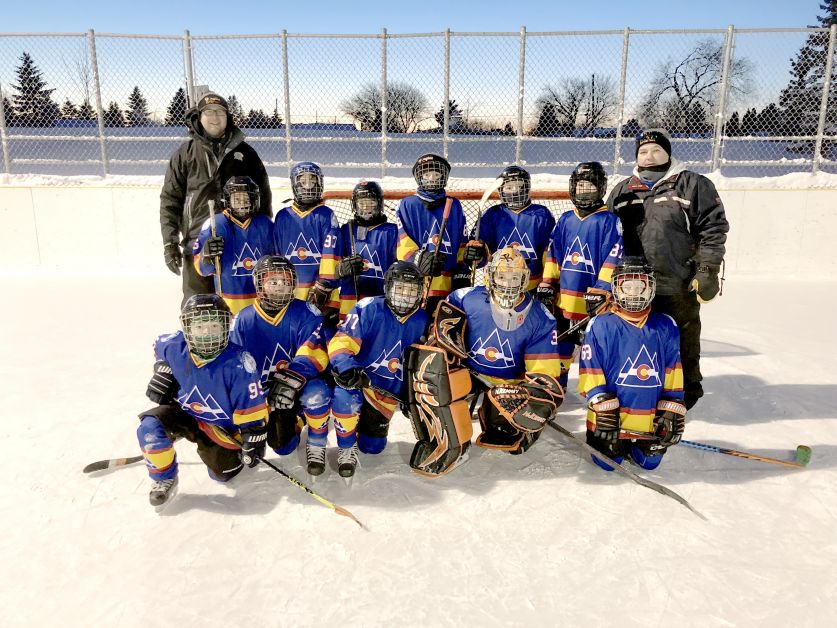 The Encana Atom Raptors came home from a unique tournament in Leduc with a championship and some cool new uniforms.
The Raptors competed in the Frozen 4 on February 2 and 3, an outdoor tournament in the spirit of the NHL Winter Classic Games.
The Raptors went undefeated in tournament play beating teams from Claresholm, Red Deer, and the home Leduc squad. Throughout the tournament, they braved frigid temperatures on the ice.
Coach Ryan Bitz is proud of the team. "It was lots of fun and the organizers did a pretty good job. The boys were cold but the benches were heated a little bit," he said. "It was great to see the boys play at night with the snow falling, it is something they will remember."
To fit with the retro theme, the teams donned classic jerseys including the Atlanta Flames and the Vancouver Canucks. The Raptors wore the retro Colorado Rockies Jerseys.