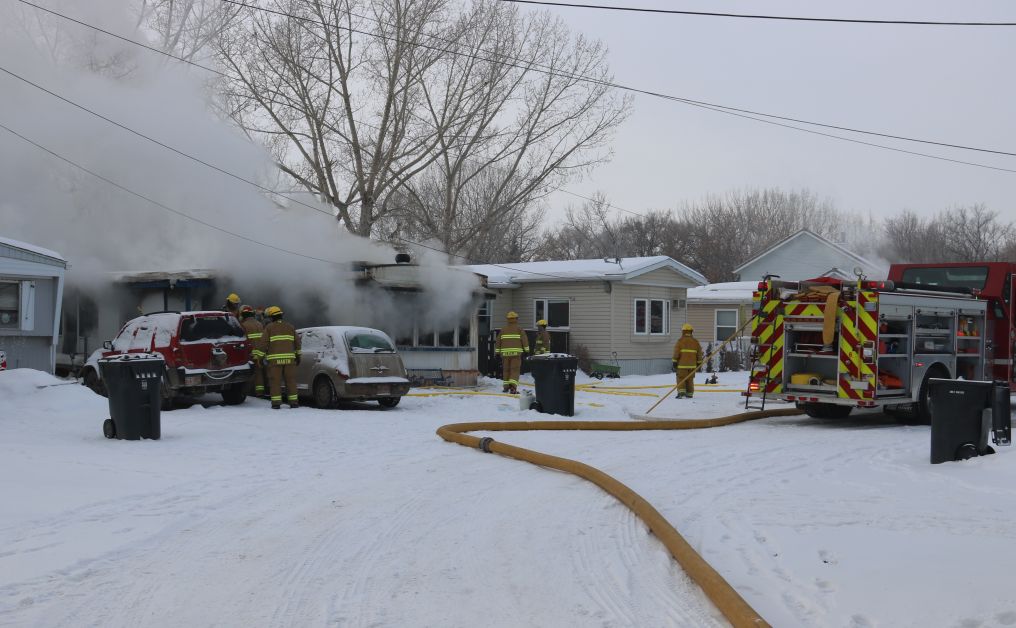 The Drumheller Fire Department responded to a trailer fire this morning in North Drumheller.
The Department was called at about 9 a.m., Sunday, February 4, to Poplar Grove Trailer Court. They responded with their rescue truck, pumper and 12 firefighters. RCMP and Ambulance were also on scene as well as a Valley Bus for firefighters to keep warm as they battled the blaze in the frigid morning temperatures.
The trailer was engulfed upon arrival and the occupant had exited the home before the department arrived. There were no injuries. The fire was contained to the single unit.
Fire Chief Bruce Wade said they have not determined the cause of the fire and it does not look suspicious.
They continue to investigate.