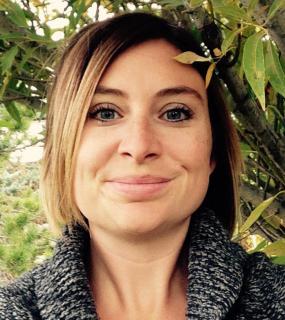 A former Drumheller woman, who now teaches in Carseland, is on the list of 150 Leading Canadians for Mental Health.
Claire Wade, daughter of Marcel and Bev Deschenes, formerly of East Coulee, was nominated to be a Centre for Addiction and Mental Health (CAMH) Difference Maker, a list up of people influencing change in the area of mental health. She is with esteemed company with this honour including musician Rob Nash, sports broadcaster Michael Landsberg, Veterans Affairs Minister Seamus O'Regan and Olympian Clara Hughes.
"I am extremely honoured to receive this recognition. I feel so much gratitude for being surrounded with such amazing people. My students are truly my inspiration and they have also been my greatest teachers. It is important for students to know they matter...that we all matter. We all have gifts and talents," said Wade
She teaches Grade 5 and 6. Her teaching is grounded in the concepts of self-regulation and resilience. With the SWIM (Students With Important Messages) team, they co-created wellness projects for the school. These projects focus on making healthy choices, in mind, spirit, and body.
"Social and emotional wellbeing is also an essential piece to comprehensive school health and to learning. My passion area is health and wellness. I think that is so important to create a space to talk about mental health (without stigma or judgment)," she said. "My work is grounded in self-regulation and resilience. I am currently working on my masters at the University of Alberta in the area of health and wellness."
Her work is also bringing awareness to the students and others about clean drinking water.
"This year, the students and I have been working on a health initiative pertaining to clean drinking water on reserves in Canada. There are over 100 reserves in Canada without clean drinking water," he explains. "Our school has a tea company called "The Green Thumbs" and we believe that the only reason you should have to boil water is to enjoy a cup of tea. We are currently selling our mint tea (from the mint we grow) and all proceeds go towards bringing about awareness to this topic and hopefully create positive change."
She also promoted wellness with the staff. Her "10 steps to creating a Culture of Staff Wellness" was created after she learned of high rates of teacher burnout.