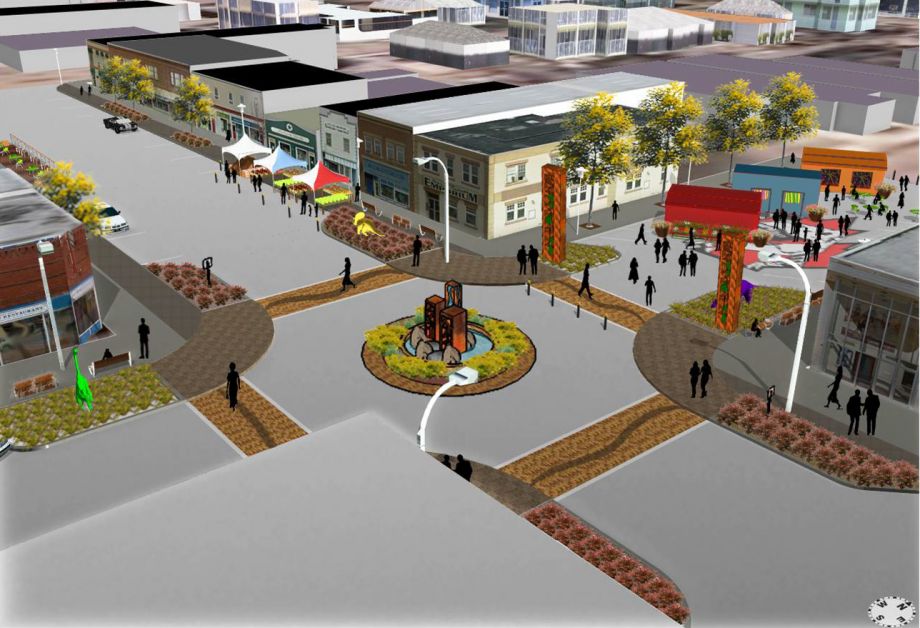 The Economic Development Advisory Committee (EDAC) were hard at work producing new plans for a potential downtown plaza for Drumheller.
"The Economic Development Advisory Committee has been busy brainstorming about downtown revitalization," said Summer Manca.
It would be located between Third Avenue and centre street facing north beginning at the Napier Movie Theatre and Third Avenue Arts.
Both the locals and tourist communities were kept in mind when designing the plaza.
"They are concept ideas that put together through public input and meeting the needs of the community," continued Manca. "The number one thing that we are looking at that the public asked for in any public surveys or public forms that we've done are gathering areas. A gathering space downtown plaza [and] beautifying the area so that there is some seating and places to gather and enjoy the downtown area," explained Manca.
The common space can be utilized in many different forms; regular outdoor common space, farmers markets, festivals or community events, even room for moveable secan sized businesses.
A transferable, seasonal structure was also included in the draft designs with means of focusing on beautification. It would potentially be placed in the middle of the intersection. Two pillars are described to reflect the 'Dinosaur Capital of the World' theme. Sidewalks, bike racks, and benches would also mimic this theme.
The Festival of Lights in mid November acted as an unintentional beginning to the idea of a common space like the plaza.
"That was such a great community feel and we just want to give a space that we can have all kinds of those types of events that we can gather and just be together as a community and celebrate our town," said Manca.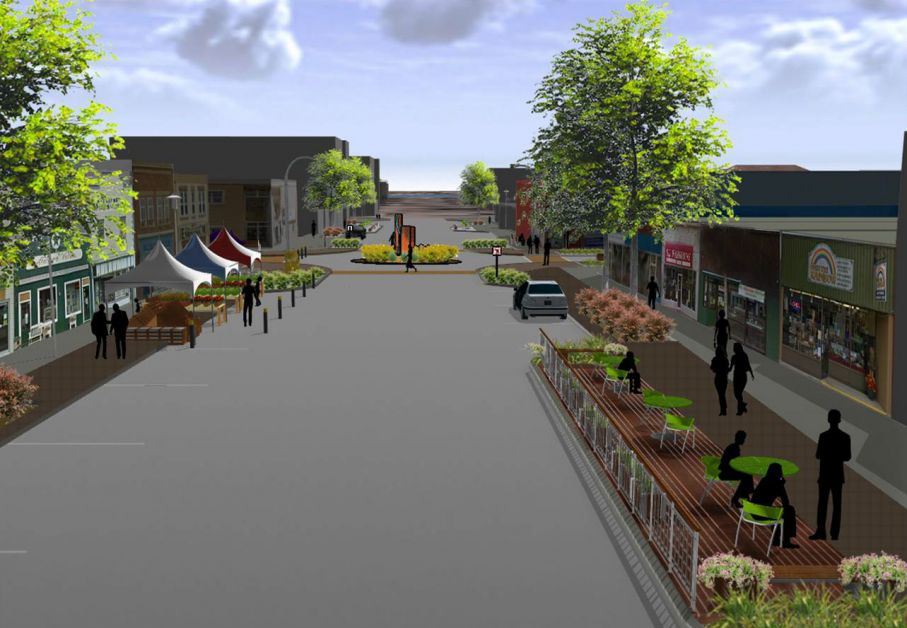 A draft view of Thrid Avenue facing East with possible designs to the street. submitted
Nothing has been formalized yet but the committee is making headway with current plans.
"There's always lots of things to think about and put in place in preparation for that but that's exactly why the support of council is so important, we need all of their knowledge and their feedback and their support to move something forward," said Manca.
Drumhellerites may even see small changes happening within the year.
"It's very exciting that some of this could come up into fruition in 2018," said Manca.
Manca is personally ecstatic about the opportunity.
"Yes of course I'm excited because I want a place to bring my family and be together downtown," said Manca.