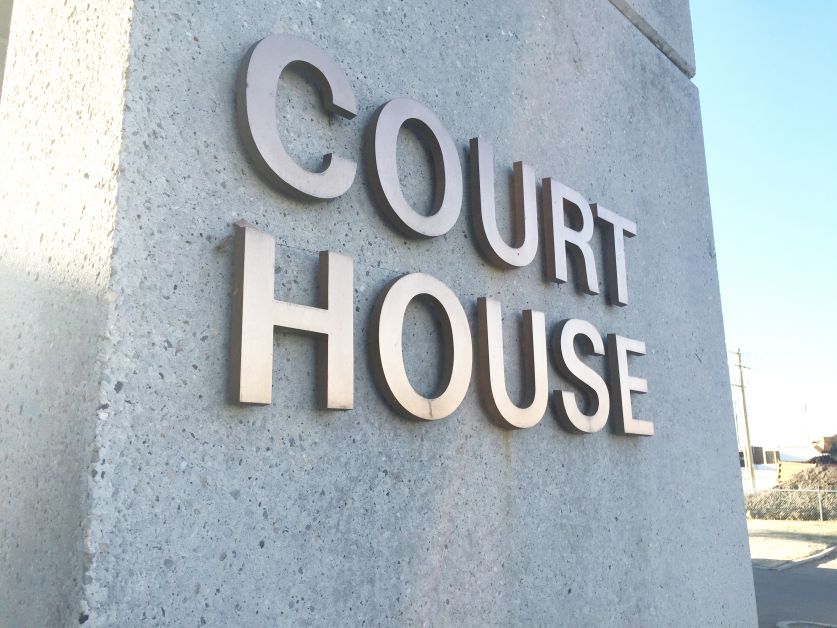 It was an emotional moment in provincial court in Drumheller as 45-year-old Jason Dixon was sentenced to 9 months in jail, and also publicly acknowledged the trauma he suffered as a teen, playing hockey in Swift Current for the infamous Graham James.
Dixon appeared in court on Friday, January 19 for sentencing. He pleaded guilty to impaired driving causing bodily harm.
At about 8:30 p.m. on September 9, 2016, Drumheller RCMP received reports of an erratic driver. A short time later, there was a report of a head-on collision on the North Hill of Highway 9. The car Dixon was driving crossed the centerline and collided with an oncoming truck. Dixon was taken by STARS Air Ambulance, while the driver of the truck was taken by ambulance to the Drumheller Health Centre.
Investigation revealed that Dixon was travelling at a high rate of speed and he had a Blood Alcohol Concentration of .260, more than three times the legal limit. Dixon has a prior record that includes four previous alcohol-related convictions.
Crown Prosecutor Ron Pedersen indicated a range of sentencing for this crime is between 15 and 21 months and recommended a sentence of 18 months in jail, noting the mitigating circumstance of a favourable pre-sentence report, an early guilty plea and that Dixon has already begun pursuing counselling.
Defense for Dixon, Colin Kloot, noted that Dixon had a stable family life growing up and a promising hockey career. At the age of the 14, he began playing for coach Graham James. He was continually sexually abused. This has left him an emotional wreck with mental health and addiction issues.
Dixon's allegations regarding James have not been proven in court. In 1997 James pleaded guilty to 350 sexual assaults including those where former NHL player Sheldon Kennedy was the victim, and again pleaded guilty to sexually assaulting Theo Fleury in 2011.
Dixon addressed the court and said the evening of the collision, his intention was to meet with Sheldon Kennedy who was also abused by James.
Judge Gashler asked Dixon about his future for dealing with his addiction issues and why he felt he has been unsuccessful in staying sober.
Dixon replied that after he was taken out of an induced coma following the collision, it was the first time he ever spoke about the abuse he endured. He has never dealt with this before.
Kloot noted that Dixon's experiences could not be deemed as mitigating circumstances, however, they need to be taken into consideration when sentencing. He submitted that given Mr.Dixon's circumstances a sentence of nine months was appropriate.
Gashler disagreed with Kloot's assessment that Dixon's circumstance is unique.
"In Western Canada, given the love of hockey, the predation of Graham James is a mark on society that is broad, deep and hurtful, and probably not over," noted Gashler.
In sentencing, Gasler likened victims of sexual assaults to residential school survivors and agreed nine months incarceration was a suitable sentence. This will be followed by two years of probation, with conditions that he receives recommended counselling.