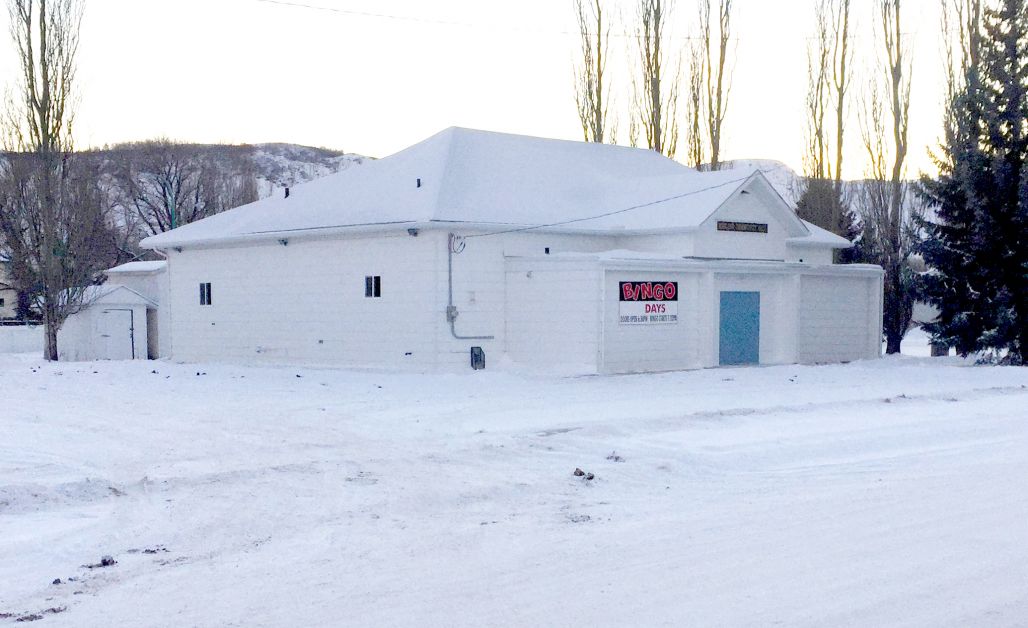 It has been over a year, but the Midland Hall will officially be back in commission this week, hosting its first Bingo night this Thursday.
In October of 2016, the historic Midland Community Hall was damaged by fire. Contractors were in the process of a torch roofing job when a bird's nest in the rafters was lit. The Fire Department responded and put out the flames, but not before it caused extensive damage.
One bright spot following the fire was that the approximately 20 portraits of miners and notable community members as well as other mining artifacts were spared any damage.
It has been a long road, but they are nearing completion. President of the Midlandvale Community Association, Gary Greaves, says the hall is largely complete and they have had a couple of rentals. This Thursday Bingo will be back.
Greaves says they are grateful to a number of local businesses that pitched in the days and weeks that followed the fire, and then completed the repairs and renovations.
The hall has been in the community for decades. Originally, it was a Midlandvale Cottage School, first built in 1918. However, this eight-room school was destroyed by fire in 1925 and it was rebuilt shortly thereafter.
Secretary treassurer Connie Campbell told the Mail that her father attended the school, as did she. After elementary school, she was part of the first class that went to Greentree School for Junior High. The Hamlet Schools were closed in 1969.
The school eventually became the Midlandvale Community Hall and provided a space for the community to gather for all kinds of events. There is a playground as well as a rink on the site.
Campbell says the renovations to the hall were extensive, due to smoke damage, the walls have been painted, and a new floor and a new ceiling were installed. The bingo equipment has been replaced and the hall now has an accessible washroom.
Campbell says the damages were insured, however that may not make up for revenue lost during the more than a year the hall has not been usable.
"I know we will be doing some fundraising to get back to where we were," said Campbell.
The first bingo of the season is this Thursday, January 18. Doors open at 6:20 p.m., and bingo starts at 7:20 p.m.