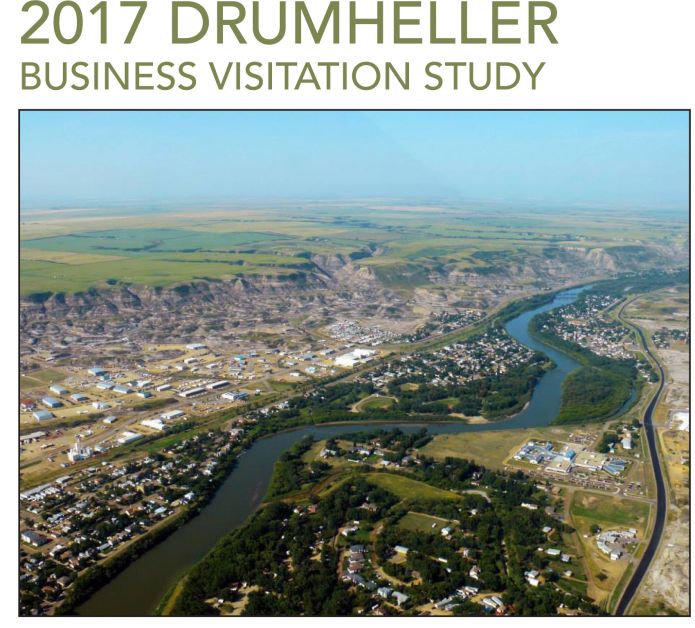 As the economy across Canada performs well, employers are seeing a dearth of skilled workers. Some of these forces are similar in the valley.
The Canadian Federation of Independent Businesses (CFIB) released a report, and according to the third quarter Help Wanted Report, there are 371,000 vacant jobs across Canada. Even in Alberta, where the economy is just beginning to show signs of recovery, the report says there are about 33,900 unfilled positions.
"Labour shortages are again becoming a major hindrance to businesses across the country, especially small firms," said Ted Mallett, Chief Economist at CFIB. "We need government to take action, to find solutions for chronic shortages that inhibit a small business' ability to take on new contracts, expand and innovate."
Labour issues are also a concern in Drumheller according to a recent survey undertaken by Community Futures Big Country. Michael Love of Community Futures conducted a business visitation study this fall, interviewing employers and business owner in the valley. Labour was a large concern.
According to the survey, about 60 per cent of the respondents indicated that the availability of qualified personnel is a problem in Drumheller. It states that in some cases this was a limiting factor on business development and growth, or a factor in deciding whether a business expands its operations elsewhere of ceases operations.
"A significant number of employers said entry level positions were reasonably easy to hire for, but management and skills were more difficult," said Love.
According to the survey, this number rose to 82 per cent when speaking with businesses in the hospitality business and was the lowest for tourism operators.
"Bear in mind operators are primarily seasonal," said Love.
"Anecdotally I heard from people there is not a lot of depth in the labour pool," he said.
The survey was conducted earlier this year and focused on more than just labour.
"It was looking to identify trends in the business environment, needs and opportunities and more specifically to identify how Community Futures could be of assistance," said Love. "It is also to provide research that hopefully anybody could use.
There was a positive result, especially in responses to characterizing their own businesses. Equal percentages of respondents (39.7) felt their business was either growing or maintaining while 9 per cent felt their business as declining, and 9 per cent reported they were restructuring in response to economic conditions.
Some of the opportunities the survey showed support for short-term training opportunities. 41 per cent of the respondents felt this could improve Drumheller's business environment. About 39 per cent indicated there is room to offer more post-secondary for young people in the community, with the highest support from the local service industry.
Love says that with the variety of areas that were identified in the survey, collaboration is key to addressing some of the issues.
"Whoever can provide the pieces, I think as a community we should get together to do this," he said.