The festive season has called for extra measures when protecting outdoor Christmas decorations.
Complaints have been made to the RCMP including one from Upper Midland resident Nicky Samuel.
"We have been at this home for probably 30 years, maybe a little longer, and we never really had any crime in this neighbourhood," said Samuel. "I could just leave the screen door open and work out in the yard all day and never worry about anything in the neighbourhood and you can't really do that anymore."
Between the hours of 11:30 p.m. and 5:30 a.m., on Saturday, December 16, a laser light had been stolen and their 5th wheel trailer had almost been broken into. She only had the light for five days before it went missing.
"It's really sad because we put up Christmas lights not only for us to enjoy but other people to enjoy and if I knew that laser light was going to somebody who really didn't have the money to buy their own, I would be okay with that," said Samuel.
"It feels strange because you wake up in the morning and you think 'How come I didn't know that happened?' and 'Why didn't I wake up?' and 'Why didn't some kind of sixth sense wake me up to see if somebody was in the yard?'" said Samuel.
Samuel has decided to keep decorating despite the bad luck. She has also reported this incident to the RCMP detachment to bring awareness.
"I don't want that to stop me from having that enjoyment, I have two grandkids and they are just in awe when they come to grandma's house when there are lights on and stuff like that," said Samuel. "I want them to have that enjoyment too so I'll probably put them up again next year."
Scott Duggan, a Newcastle resident, had his 9 ½ foot inflatable penguin scene stolen from his yard last Friday.
"How do you explain to a 2-year-old that his favourite
thing that I've set up for three years is missing?" said Duggan.
His family has spent $450 alone this year on Christmas items.
"Now I have to go out and spend more money to replace what was stolen," said Duggan. "This is on top of the electricity bill and everything else and the time and the effort that it takes to put all this stuff together."
Duggan was most frustrated and disappointed about the Christmas cheer that can dissipate after a theft like this.
"It ticks me off that kids or people nowadays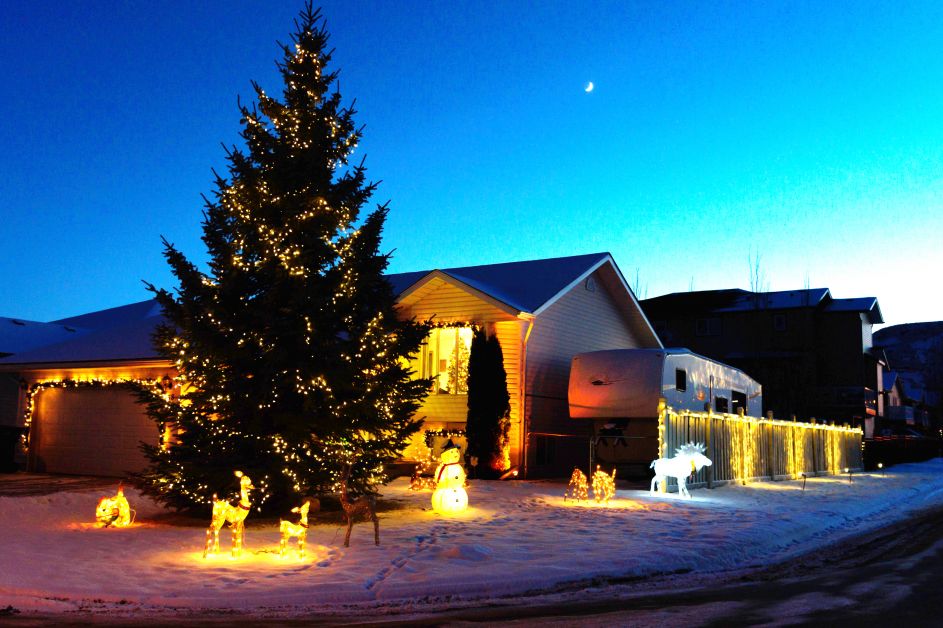 get their kicks from doing this kind of stuff," said Duggan. "There's having fun and being dumb but then there is also respect. I don't blame people for not
putting stuff up because they are afraid to lose it."
Residents can protect their belongings from theft by following a few tactics.
Use anchors or tape down lights and install motion sensor lights and alarms that alert you when something is too close. Put inflatables on your roof where it is harder to steal and simply move your decorations closer to your home.
Engrave or mark your items with something obvious as well so it is easier to identify by police and also deters thieves from stealing it as it most likely can't be resold.
If you or anyone you know has had Christmas decorations stolen, please comment on this story on our Facebook page to bring awareness to the subject.