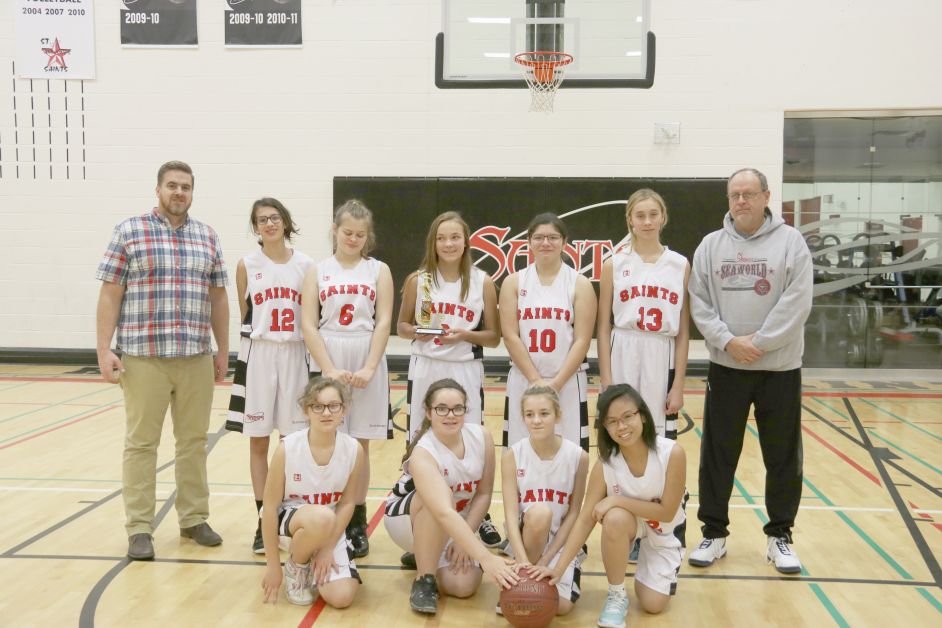 The St. Anthony's Saints Junior girls basketball team earned a silver medal at their home tournament last Saturday, December 16.
The Saints hosted teams from Airdrie, Three Hills and Berry Creek in a round robin tournament.
The team started strong versus Three Hills Saturday morning and won 23-12. This was their first win of the season and the team was excited.
They next faced Berry Creek. While Berry Creek had a young team, they were led by a pair of Grade 9 players and were able to take control of the game early. The Saints chipped away at the lead but were soundly defeated 32-13.
Their final game was against Airdrie and it was a spirited contest. It was a back and forth game, but Airdrie was leading down the stretch. The Saints were trailing by four points in the fourth quarter and it came down to the last minute and the Saints pulled ahead 19-17. This earned them second place.
Charlie Calon led the team in points and was helped along with a solid effort, and saw a number of players scoring.
The Saints won't have any more games until after the Christmas break.