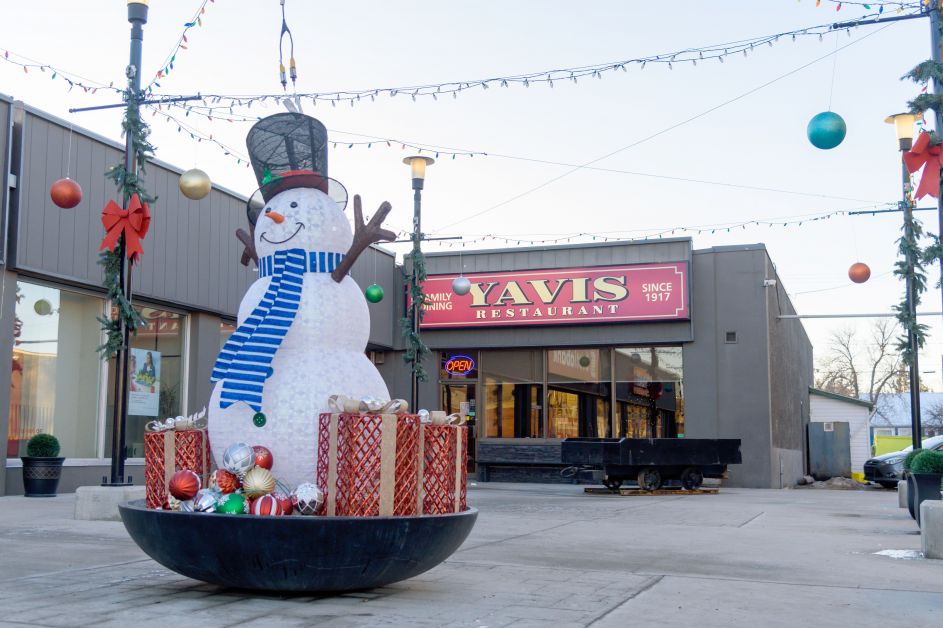 Christmas day is normally a time to celebrate with family and close friends but this year is special.
The Yavis Prop Room and Lounge will be hosting a Christmas day dinner for anyone who wishes to attend. This has been a long-standing, 35-year-old tradition in the Valley.
"It started because nobody was open on Christmas day and now it's evolved to a nice place where people enjoy the company of others," said Bob Sheddy.
The restaurant will be open from noon until 3:00 p.m. with volunteers arriving a half hour early at 11:30 a.m. to prep.
"We'll pick people up to bring them there," said Sheddy.
"They can come by themselves or request to sit with other people."
Deliveries will happen between 1 p.m. and 2:30 p.m.
The event is made possible through six anonymous business owners within Drumheller. There is also 20 other donations from various people in the community.
The first free Christmas day dinner hosted a dozen people. Today over 400 meals are served whether in the form of take-out or sit-down.
"I really want to thank Kim Suntjens who does such a great job of organizing before the event and is such a great community supporter in so many events and the Yavis family for allowing us to go there for the last number of years," Sheddy said.
To pre-register, call Century 21 at 403-823-2121.
"We're so fortunate in a small community," said Sheddy.