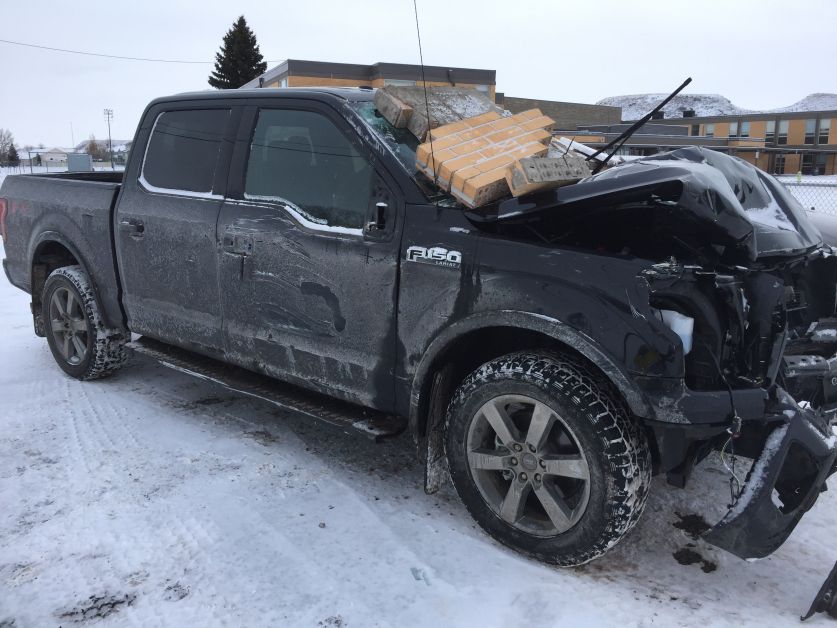 Police are responding after a truck collided with DVSS on Christmas Eve morning.
Reports are that the incident happened around 9 a.m., December 24. A late model Ford F150 was traveling eastbound on North Railway Avenue when it failed to negotiate the corner.
The truck collided with the south-west corner of the school. The vehicle left the scene and was discovered shortly thereafter at the tennis courts north of the school.
Police say they have a suspect and charges are pending.
The school was vacant at the time of the collision.