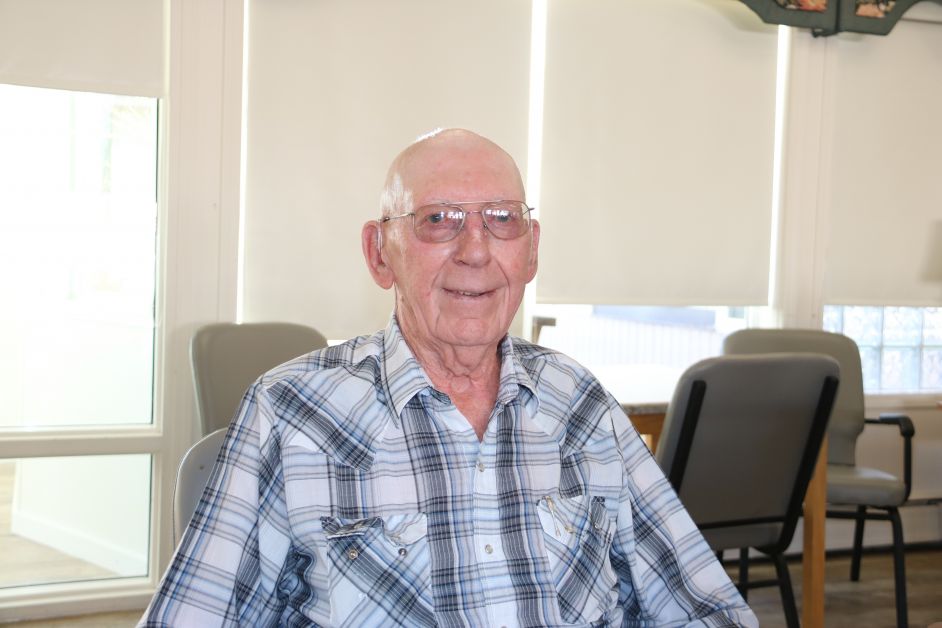 While wandering through the mall, looking for the perfect present and brilliant Christmas light displays have become the experience of this generation at Christmas, it was much simpler back on the farm in Rosebud for Jim Clark.
The gift he looked forward to the most was a brand new pair of hand-sewn pajamas.
Jim told The Mail about his experience of Christmas on the farm. When Jim was born, his father was working on a farm near where the Drumheller Institution is now situated. Shortly after, he was born his father bought land just north of Rosebud near his grandfather and uncles.
"There was not a lot to be had, it's amazing how mom did it," recalls Jim. "There were five of us in the older part of the family and every year at Christmas there was a pair of pajamas waiting for us. That was the main gift."
He came from a large family. There were 10 children, although there was a break between the first five and the second five. On Christmas Day, they would visit their grandparents and uncles and aunts, but would be home for Christmas dinner.
"She (mother) did a lot of cooking and just spoiled us to death at Christmas. She had a recipe for dressing that you would kill to get," he chuckles.
The family would entertain themselves. Their mother and father taught the children to dance and on Saturday night on CFCN TV, the Old Timers would come on and they would push the chairs back to the wall and they would dance.
"We played lots of cards and games too. And we would go outside and play, lots of snowball fights," he said. 'We would toboggan too. We had sleds and one set of skis amongst the bunch of us. It was great fun."
Of course, this all came after they were done chores. The Christmas tree was always freshly cut from their own coulee.
There was always a Christmas concert, of course, that was after they had a school. The area families got together to found the Rosebud Creek School and all six of the original students would put on the concert. Five of the pupils were brothers, sisters or cousins.
"We had a concert and we were all expected to do something."
He raised his family on the farm, and said while the season was more hectic, and time spent together remained the most important part of Christmas.