It was a tense summer for Ag Societies across the province as they waited in earnest for confirmation of funding from the Alberta Government.
Agricultural Societies typically receive a grant late in the spring or early summer. There is a basic amount, which can also be supplemented based on activities of the particular society. In September the Agriculture and Forestry Minister Oneil Carlier, indicated this year's grants would not be affected and the 284 Ag Societies received their share of the $8.6 million allocated in the provincial budget.
President of the Verdant Valley Ag Society Lyle Rowe said the wait was concerning.
"We didn't see any money until November," said Rowe. "The ministry with this government has been forced to try and trim and cut back wherever they can."
He says there have been a number of reports over the years that weigh the costs and benefits of such organizations.
"It indicates for every dollar the provincial government contributes, the return in communities is in the range of tenfold in terms of visitors coming in and spending and locals spending, it's tremendous," said Rowe."
"There was a polite but assertive lobby by Ag Societies. They lobbied the Minister's office and indicated the costs are a few million dollars but the benefits are in the tens of millions of dollars."
Howard McKee has been the treasurer of the Drumheller and District Ag Society for 40 years. He was relieved when the grants came in. He says the Ag Society brings value to the community as well as an economic spin-off.
"In the car races alone, there are hundreds of people that come in for the weekend, so even if they camp up at the grounds, they still need groceries and fuel. If they don't have lodging, they get a hotel. That is all business coming into Drumheller," said McKee.
As far as what the future holds, Rowe said they went to a regional Ag Society meeting in Sundre in October.
"We will probably be facing around a $3,500 reduction next year, almost guaranteed."
He adds the reduction will hurt some Ag Societies more than others.
"It is going to be really tough for folks that have huge utility costs where they are running skating arenas and curling rinks. A lot of rural communities rely on the Ag Society to operate these facilities."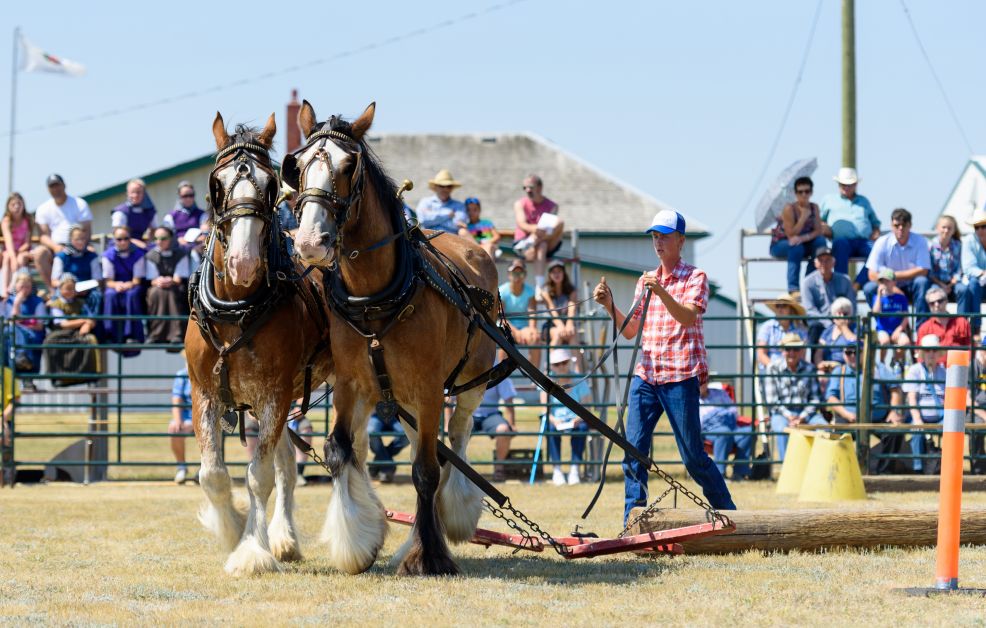 This year the Verdant Vallery Ag Society hosted a heavy horse pull, one of the many events they hold throughout the year. the are concerned about stable grant funding from the government.