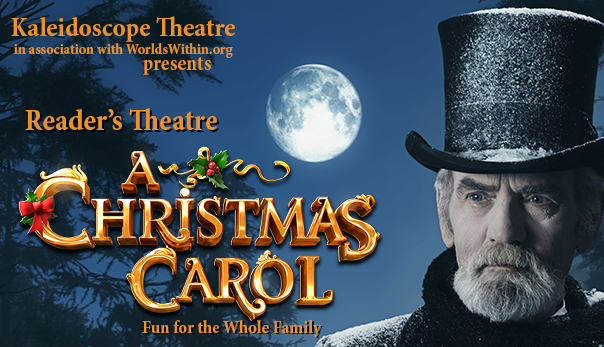 A former resident who went onto a career in acting and producing has teamed up with Kaleidoscope Theatre to bring some Christmas cheer.
"The Mail" reported on Derek Losoncy's most recent project, The Revenge of William Turney, in the September 20 edition of The Mail. He will be back in the valley on Saturday as a part of a Reader's Theatre production of A Christmas Carol.
"Originally when Dickens wrote A Christmas Carol, It was written in prose, so it was meant to be read out loud, so we are sort of just taking it back to the original idea," Losoncy told The Mail.
He is performing with Cameron Gordon, who used to run a theatre company in Kelowna, who was also involved in The Revenge of William Turney. He will be playing Scrooge, and Losoncy and actor Sarah Haggerman are sharing the narrative, and also playing all of the other characters.
"It is a quick ride, about an hour and a half, but it is lots of fun and great for the whole family, and that is one of the reasons I jumped in, my kids have never really seen me in anything," said Losoncy.
It is sort of a homecoming for Losoncy, however, he has never been on the current Kaleidoscope Theatrew stage.
"From my perspective, this is where I started, where I got the passion to do this. To bring this home and in front of a home crowd," he said. "When I came down 20 years ago, to do Tony and Tina's Wedding, that was a fundraiser to get the capital to finish the theatre. I adjudicated there a few times but I have never performed in that space."
They are also taking the production to Nakusp and Calgary before Christmas.
The shows are on Saturday, December 9 at 2:30 p.m. and then at 7:30 p.m., tickets are available by going to Drumhellertheatre.org.