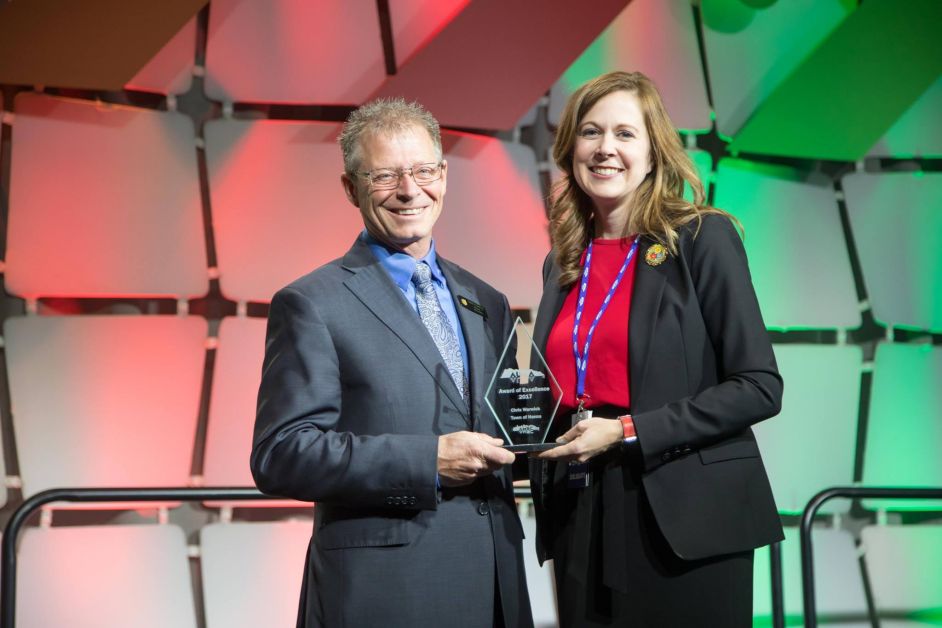 The hard work of Hanna Mayor Chris Warwick was recognized last week at the Alberta Urban Municipalities Association (AUMA) Convention and was presented the Award of Excellence.
The AUMA Award of Excellence recognizes outstanding civic leadership by either past or present municipal elected officials who have held office for at least three years in Alberta.
Warwick has served on Hanna Town Council since 2004, and became mayor in 2013. In 2017 he was acclaimed.
Through his years of service with the town of Hanna, he has helped to guide the community through times of development and times of challenge.
Most recently, he has shown leadership as the community finds innovative ways to cope with the transition away from coal-fired generation. He has been active locally working with the community action team and provincially with Advisory Panel on Coal Communities to map out a new direction for the community.
Warwick was presented the award at the Opening ceremonies of the AUMA conference on November 22.