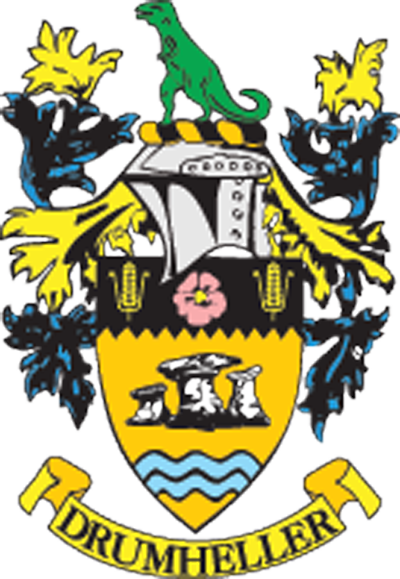 Council Notes
Drumheller Town Council
Regular Council Meeting
Tuesday, November 14, 2017Mayor Heather Colberg opened the meeting expressing her praise for the local theatre productions.
She also commended Town staff on the snow efforts made during the weekend of November 6.
•••
Bylaw 12.17 being a bylaw to amend the Land Use Bylaw 10.08 to add the use "Self Storage Facility" under the Downtown Transition (DT District) went under its first reading.
CAO Darryl Drohomerski explained that the application is to add the use of a Self Storage Facility on the list of discretionary uses.
The reason for this bylaw amendment relates to an empty piece of land known as the Consortium Building at the edge of Fifth Street and North Railway Avenue.
Potential prospects are looking at the space with the intent to buy and build a storage facility for people who wish to rent and store excess items like furniture.
Councillor Tom Zariski noted that the Municipal Planning Commission (MPC) was against this development after working on the committee.
The first reading was carried with a four - three vote. A public hearing will be held on December 11 at the regular town council meeting.
•••
The Municipal Planning Commission had one vacancy resulting from one member not meeting the attendance requirements set out by Bylaw 32.08.
Three applicants submitted their names; Sharon Clark, Dennis Harder, and Andrew Luger.
Clark has resubmitted her name and as set out by the same bylaw as previously mentioned, reappointment would be at council's discretion. Council selected Clark to fill the vacant position.
•••
IT technical support for the Town of Drumheller is provided through contracted services.
Due for renewal, the terms of the existing contract was extended earlier this year to December 31, 2017 in order to allow time for a Request for Proposal (RFP) to be issued, responses to be evaluated and a new service contract awarded.
This contract is a five year term. 12 proposals were received in response to the RFP. Annual cost of the proposals received range from $78,000 to $397,000.
Lisa Hansen-Zacharuk tabled this motion to November 27 as a tender wanted to present a presentation as to why they should be hired.
The opportunity to make a presentation is open to the eleven other IT companies if they wish to do so.
•••
Mayor Colberg proposed a new policy to council.
All councillors and mayor would be required to create a summary of any activities, events, committees, conferences, etc., to council prior to being given reimbursement. This summary will be requested on a quarterly basis.
This policy was already mentioned in another council bylaw; C04-14, so instead, an amendment was made to the C04-14 bylaw with a new clause.
A second motion to amend council policy C04-14 to add that expenses incurred are only available after a summary of attended activities are presented at a council meeting.
The motion was carried unanimously.
•••
A second Request For Decision (RFD) was presented to council. This RFD asked that all councillors be required to represent one of the following communities; Nacmine, Newcastle, Midland, Rosedale, Wayne, and East Coulee.
The reason for these particular locations was because of their community halls. Mayor Colberg would represent the community as a whole.
After a lengthy discussion, council agreed to have deputy mayor rotate to each community, allowing all residents the chance to build a connection with all of the councillors. More about this topic can be read on this week's front page of The Drumheller Mail.
The motion was carried unanimously.
•••
CAO Drohomerski recommended council adopt the Alberta Urban Municipalities Association (AUMA) template until council approves of a Code of Conduct Bylaw which is required under the new Municipal Government Act.
In the past, council had adopted the AUMA guidelines with the document only getting signed by the Mayor.
Council adopted the template with the change to have all councillors sign the document.