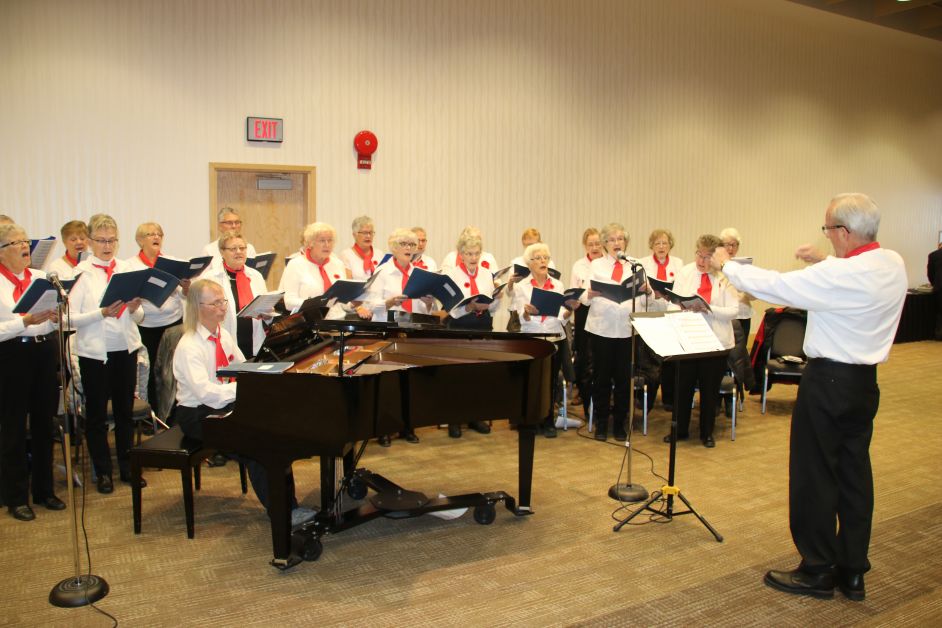 The Pioneer Singers provide music for the Remembrance Day Service at the Badlands Community Facility November 11.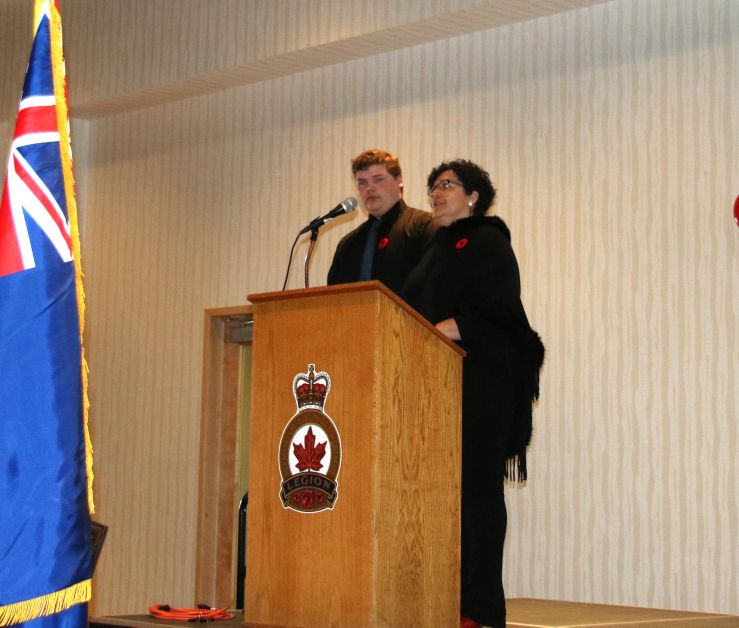 Lynn Hemming and Liam McDougald did a presentation of their experience last spring travelling to France to mark the centennial of the Battle of Vimy Ridge.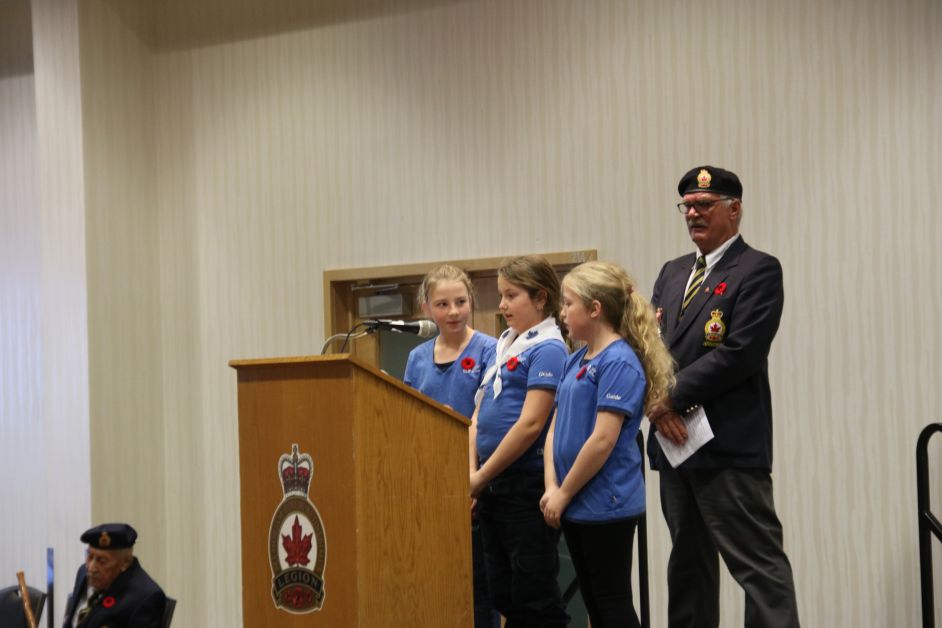 Members of the Drumheller Girl Guides recite In Flanders Fields.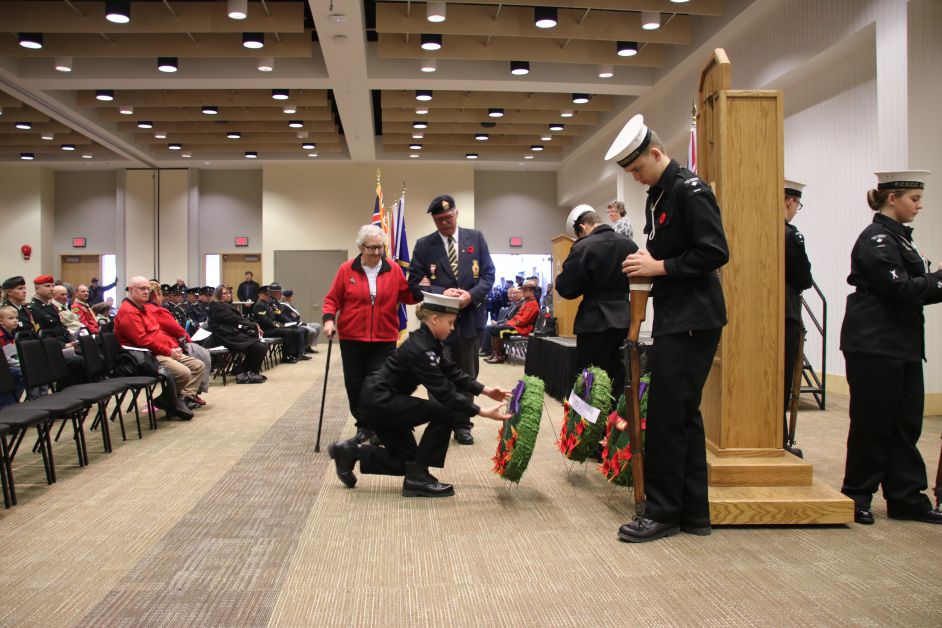 Silver Cross Mother Mrs. Mary Zacharuk places a wreath at the Cenotaph.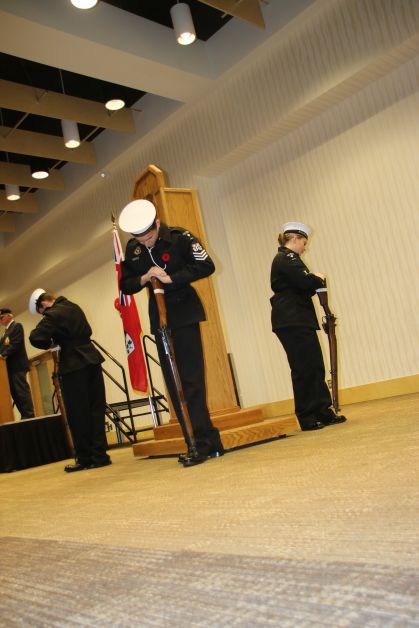 Drumheller Sea Cadets stand guard at the Cenotaph.