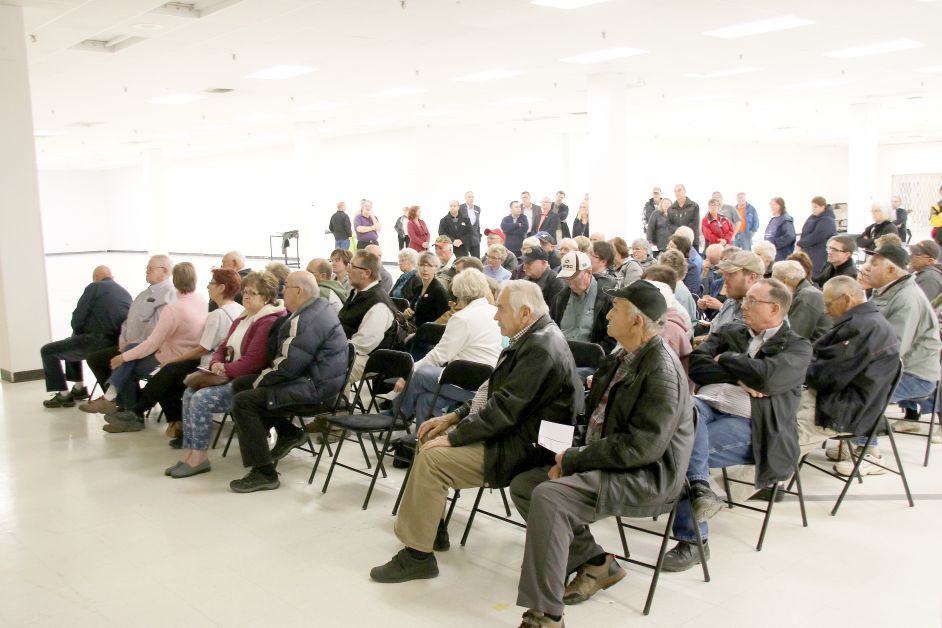 Members of the Drumheller Co-op and the Westview Co-op have voted resoundingly in favour of amalgamating.
The Mail brought readers the story of the proposition to amalgamate in its October 4 edition. A special meeting was held at the Drumheller Co-op on Wednesday, October 18 and following some vigorous debate, 70 of the 81 members in attendance voted in favour of joining the two Co-ops. On Thursday, October 19 the Westview membership voted and 73 of 74 of the voters in attendance were in favour.
"It is a positive for the Co-op," said Brent Walker, General Manager of the Drumheller Co-op. "It will strengthen the equity that we have. So for anyone who has equity in the Co-op, it will ensure the organization is a lot stronger. For employees, it will provide a lot of extra opportunities for advancement into different areas of the business."
In combining the two operations, last year they would have had sales in the area of $86.059 million with $2.52 million in savings. There are no planned changes in staffing, and synergies created by the amalgamation will create $158,000 of efficiencies.
Both organizations are in good financial condition. The Westview Co-op has a nest egg of about $3.5 million and the Drumheller Co-op has no long-term debt, only about a $1 million line of credit debt it secured for the cardlock renovation. If merged, Federated Co-op would provide a one-time cash injection of $3.4 million.
Walker explains that these strengths will help the entire Co-op and make projects like the expansion of the gas bar more feasible. The new amalgamated Co-op's board will have to work out its priorities.
"The new board will decide on what projects are going to provide the most equity return to the members," he said.
The new Co-op will have 21,690 members and cover an area of approximately 10,000 square kilometres. Members can use their existing Co-op membership numbers at any of the twelve service locations.
The new Co-op will be called Westview Co-operative Association Limited and will be present in six communities.
The new combined Co-op start date will be February 2018.