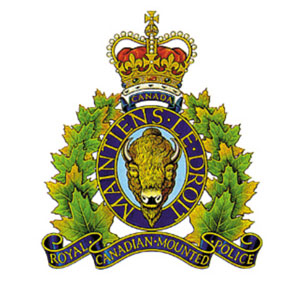 The Alberta Serious Incident Response Team (ASIRT) has been directed to investigate the circumstances surrounding an RCMP officer-involved shooting that resulted in the death of a 33-year-old man.
On October 19, at approximately 9:15 a.m., the RCMP responded to a complaint of a sleeping or passed-out driver in a vehicle parked on the side of a range road between Stettler and Red Deer Alberta. Three officers responded and located a vehicle that had been reported stolen. A lone man appeared to be sleeping or unconscious in the driver's seat.
As two officers approached the driver's side of the vehicle to address the man and remove him from the vehicle, a struggle ensued and the man put the stolen vehicle in reverse, striking one of the officers with the driver's door. The reversing vehicle rammed an unoccupied RCMP vehicle parked behind it with enough force to send the cruiser into the ditch and causing it to roll. Two of the three officers fired their service weapons, causing fatal injuries to the man who, once taken to hospital, was declared deceased.
The officer who was struck and dragged was not seriously injured. The remaining two officers were uninjured.
In addition to other evidence, ASIRT investigators have located and secured recorded video of the incident.
The man's family was notified of the incident. The death of any person, regardless of the circumstances, impacts many and this case is no different. ASIRT extends its most sincere condolences to the family and friends of the man.
As ASIRT's investigation continues, no further information will be publicly released until it has been concluded and those impacted by the incident and the investigation have been notified of the outcome.