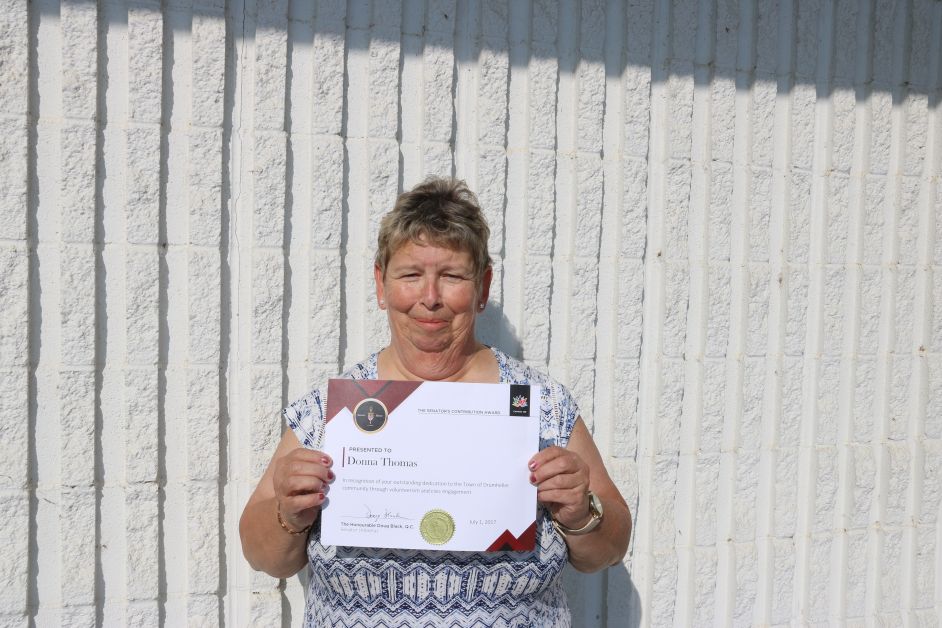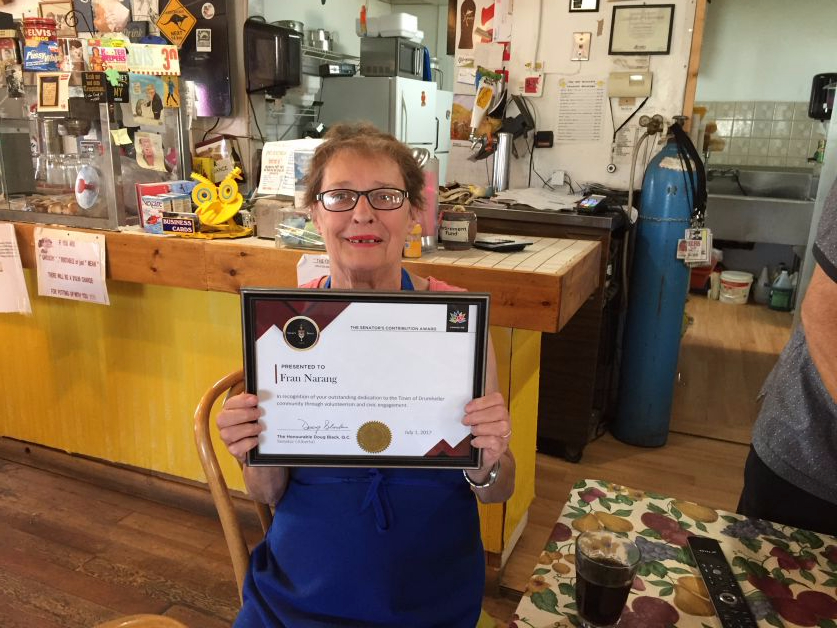 Two Drumheller women have been honoured for their service to the community.

During National Volunteer Week this year, Alberta Senator Doug Black introduced the Senator's Contribution Award. This is an award that was given to two nominated people from every city, town, and village in Alberta recognizing their volunteer contributions.

"It is important to recognize those who make quiet contributions to our communities and I wanted to use my position as an elected-Senator to work with each of Alberta's communities to find exceptional individuals," said Senator Doug Black.

Fran Nargang was surprised when her award showed up in her mail box. She has no idea who nominated her for the award.
It's not hard however to recognize the work that Nargang has done for the community. For the last 11 years, she has hosted the 24 Hour Jam in the first week of June to support STARS Air Ambulance. In the history of the event, they have raised thousands of dollars.

She also dedicated events to other needs in the community including those who suffer from MS. In 2013, during the widespread flooding, she held a fundraiser to support a family that lost their business in High River.

Donna Thomas was also surprised when the award showed up ."It was beyond my knowledge, I was just flabbergasted," Thomas told the Mail.

She had to Google the award to learn more about it.

She also has a long record of volunteerism. She has done everything from coaching and managing minor hockey to door to door canvassing. Where she has really left her mark is Girl Guides. For 34 years she has been involved in the program and today still leads the Sparks.

"It is very rewarding, the lives you touch. And then you see the girls advance or move, and you think 'I was part of her life,'" she said. "I thrive on that."

She is humble in her acceptance.

"I don't do these things for the recognition. I do them because I want to do them," said Thomas, adding that this is what builds a community.

"If I choose to do it, then I will put my heart into it."