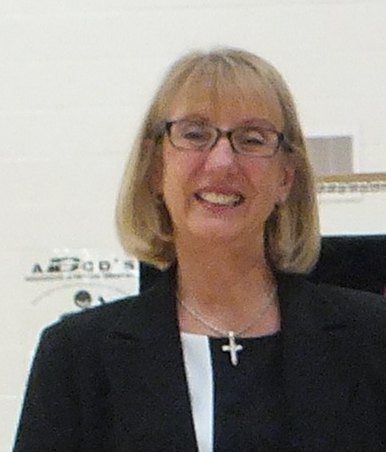 It won't be long until the squeak of new sneakers will be heard in the school hallways throughout the area, and Principal JoAnne Akerboom of St. Anthony's is looking forward to the new school year.
While the school will not know its official numbers until school begins, Mrs. Akerboom says the registration remains strong.
"Last year we were at about 425, it goes up and down… but we are hoping to maintain that," she said.
This year they are welcoming Kelsey Magnan who will be teaching Kindergarten.
The school's focus will be on Mathematical literacy.
"This is a focus for our whole division, and a continuation of literacy, and English language learners," she said. "We have an increased percentage of students who are coming in with English as a second language. That really fits well with our literacy initiative anyway because all of these strategies for English language learners are good strategies to strengthen reading and writing.
Another exciting initiative for the school is they are taking on Physical Literacy. The school has received a grant from Ever Active Schools to fund this on.
"The Physical Literacy initiative has a number of components to it and teachers Cheryl Straub and Paula Neuman are taking that on," said Akerboom.
"We have some new equipment and have received some mentoring and we are really encouraging the continuation of Physical Literacy."
With that in mind, they are hosting yoga. Local instructor Jennifer Wright will be at the school and will be offering two free classes a month for staff and students in the evenings.
"She is also going to be doing some teaching in the school during physical education classes," said Akerboom.
The school is continuing its high school redesign. Last year the school introduced three-day modules where students could take on different areas of interest. They are continuing with this again this year.
"We had people from the community come in and teach. We had plumbing, small engine repair, photography, web design and graphic design. We had 10 things and the majority were taught by members of the community, with a teacher. It was really well received."