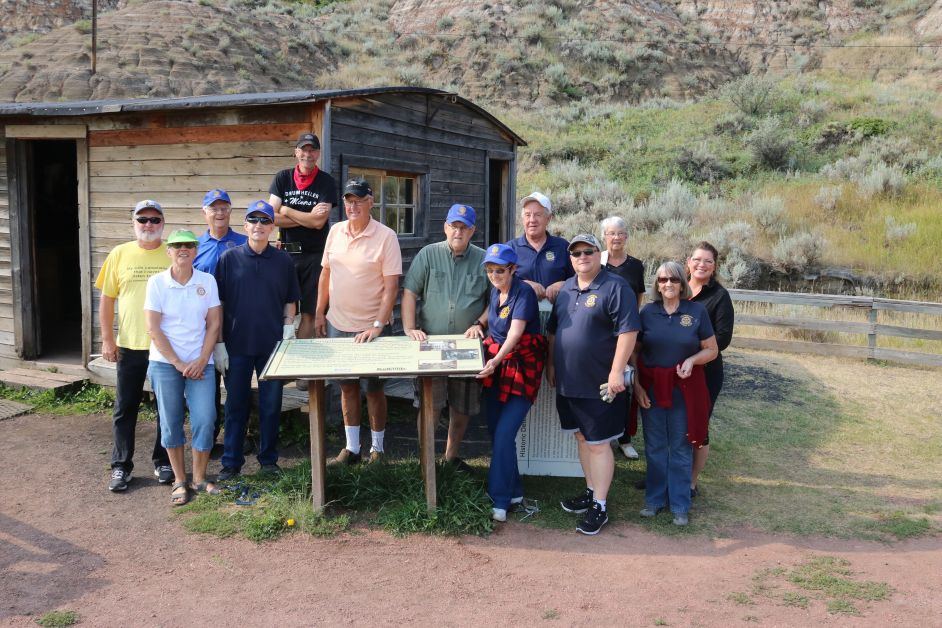 The Atlas Coal Mine National Historic Site received an upgrade on Holiday Monday, as members of the Drumheller Rotary Club came out to install new interpretive signs.

The existing signs that interpreted the Tipple Trail had become weathered and out of date. The Rotary Club along with Canadian Badlands were able to financially support replacing the 13 signs and the club had a work bee to install them.

"Our signs were out of date and really weathered, and these new panels will really last us, easily a decade," said curator at the Atlas Jay Russell.

The signs are composed of the same material as the Valley Mine Driving Tour signs and Russell did the research to update the signs with relevant information.

"I really enjoyed doing the research in it and we found a lot more information about the Atlas when we were revamping the signs so it was a good opportunity to do that," said Russell.

He says that phase 2 of the interpretation sign upgrade will be for the machinery yard.

"We have the signs now and we just have to do a little groundwork and we will erect those signs," he said.

The project cost about $25,000 for the 13 signs on the Tipple Trail and another 12 in the machinery yard.

The Atlas is experiencing a great year, and in fact, the holiday weekend brought on one of its best days ever. This is the 80th anniversary of the Tipple and the 30th year for the operation of the historic site.